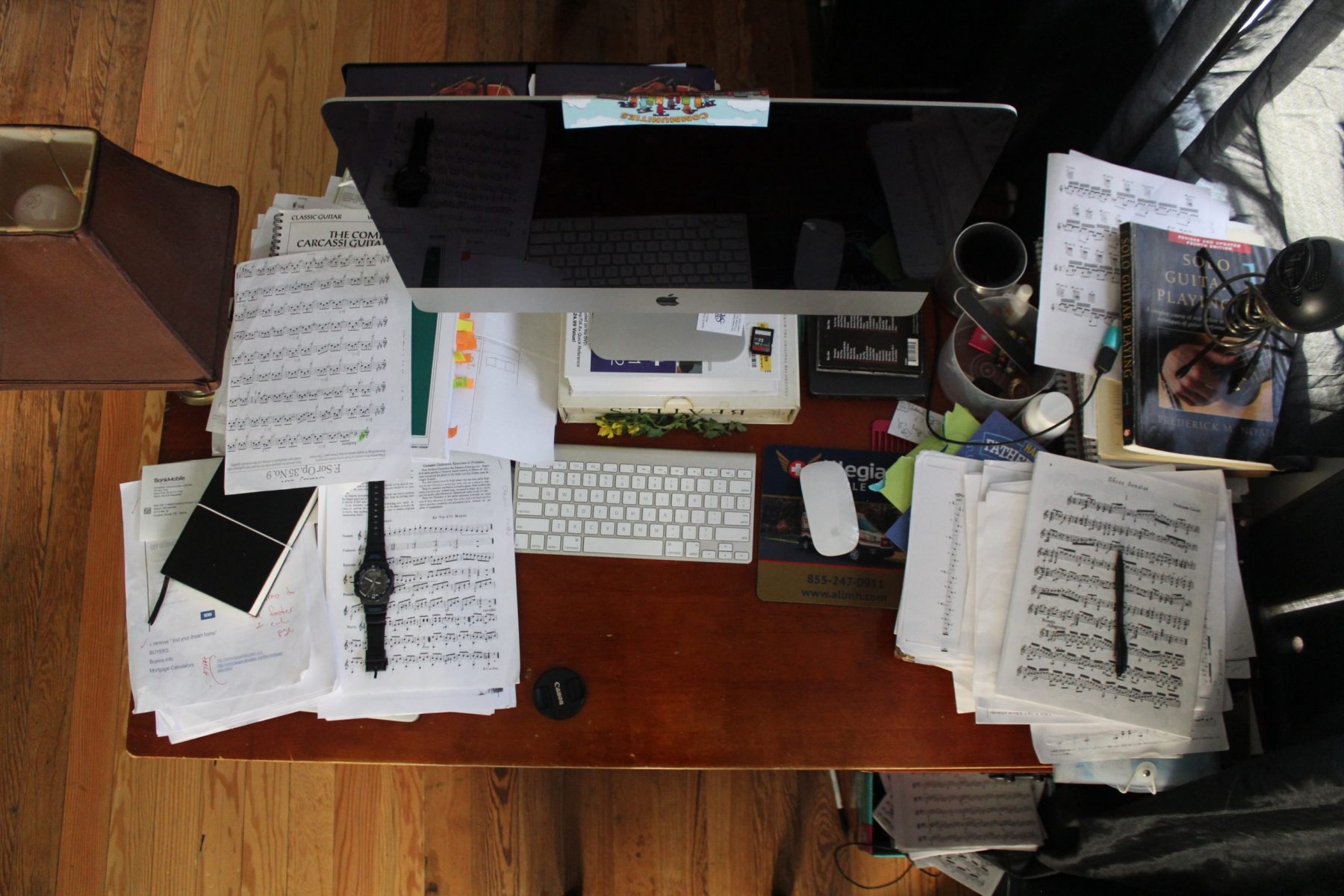 26 Mar

This is Social Distancing
Outside the daylight fades. Inside the five of us gather around the dining room table to play a board game. I went for a long walk with my boy earlier, and he chatted to me the entire hour. We stopped and talked to neighbors, allowing the obligatory six feet as a buffer.
That was last week, when social distancing had just begun and the children didn't have any schoolwork to speak of.
This week looks a little different.
I dragged the same boy for a walk yesterday so that he didn't drive his sisters insane while I was gone. He cried. The dining room table is piled with schoolbooks—no room for board games now. I tried reading aloud while the kids ate lunch today and nobody listened, so first I lost my cool and then I just gave up in the middle of a chapter. I made clipboard charts for the kids (à la Jordan Page) so they could help keep things neat and clean since it feels like we have twenty-five people living here. The house is still a mess. A little while ago, I went downstairs and apparently someone assumed that the robot vacuum would clean up the grapes dropped on the floor during lunch. I may or may not add mopping the floor to that person's chart. I just (quietly) kicked my husband out of our office space while he was in the middle of a conference call because I needed to write.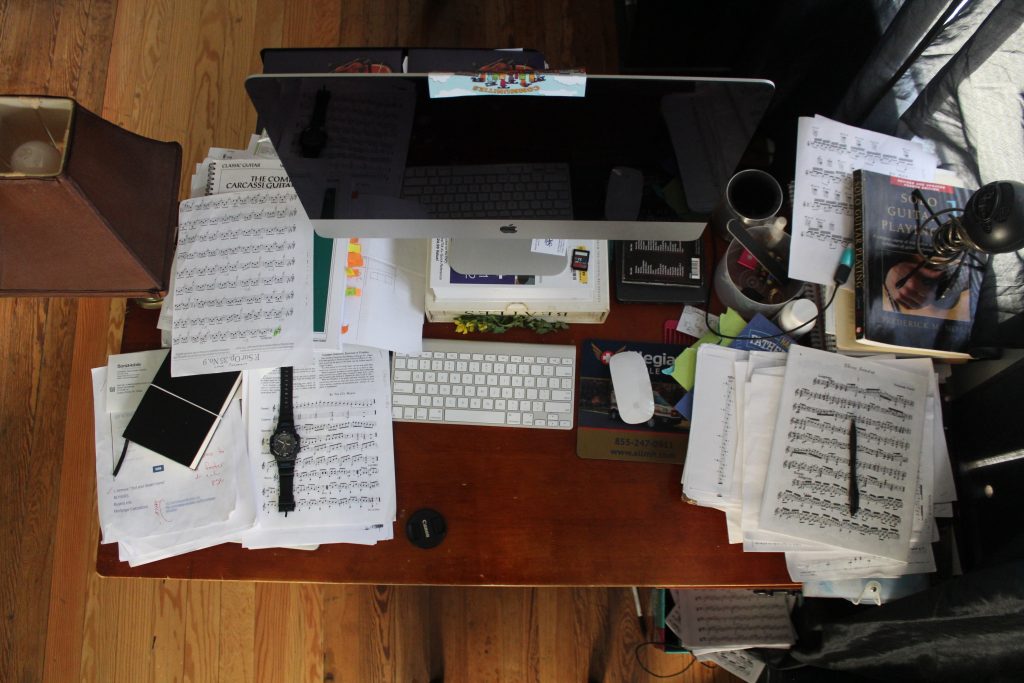 I'm not going to paint a perfect, rosy picture of life with five people working, playing, learning, eating, and goofing off within the same four walls. We have 2400 square feet to spread out in, but at times that doesn't feel like enough. Other times, I'm lonely. I crave solitude, but not isolation. I need time to think and to work, but this weird state of limbo is like a dystopian fantasy world.
Yes, I know I'm spoiled. I know people have it much worse. I know.
Still. On Monday, in the middle of the afternoon, I suddenly felt claustrophobic.
It's only been a week. How long are we going to have to live this way?
The rain outside didn't help matters. I pushed away the panic, knowing that it wouldn't help. I had to focus on the next right thing, so that I wouldn't start climbing the walls. That's what I've been doing almost every day for the past week and a half—focusing on the task in front of me, not climbing the walls. Most of the time I'm fine. I like being home. I like my family. The kids often listen to the books I read aloud. When they were little and I got to the point of feeling stuck, I would leave them with a sitter or their grandparents and go to a coffee shop with my laptop. That's not a responsible option in this alternate reality.
At this point, going for a long walk (when the weather cooperates) is the best thing I can do for my soul and spirit. The solitude does me good. I commune with God. I burn some of the calories I've been compulsively consuming out of anxiety. I return to the house grateful for the four people with whom I get to share this space. I think about what I can do to help those less fortunate. Something as simple as a phone call could make all the difference in the world to someone. I toy with the idea of writing letters, sending care packages, but then I worry about introducing germs to other homes because I don't know for sure that we aren't carrying COVID-19. I don't really have time to write letters anyway because I've been forced to homeschool my children—something I voluntarily quit a few years ago. And I'm trying to fit in all the things I planned to do during the month of March before we knew this virus was going to change everything.
Some of you are feeling the same way. Some of you are panicking and buying all the toilet paper and canned goods. Some of you are terrified. Depressed. Anxious.
If you've been reading my blog for any length of time, you know the battle I've waged against anxiety. I've fought valiantly and made great strides. Once in a while, something comes at me sideways and I find myself with chest pains and gripping fear and I think, "I've been here before."
Since it's familiar, most of the time I know what to do.
Slow down. Get off social media. Turn on worship music. Write in my journal. Get fresh air and exercise. Breathe deeply. Find truth to fight the lies.
Here's a truth that's helping me right now:
This I declare about the Lord:
He alone is my refuge, my place of safety;
    he is my God, and I trust him.      Psalm 91:2
I'm not sure what's going to happen tomorrow or next week, but I take comfort in the fact that God knows the future, that he knew most of us would be stuck at home now and he knows how long this is going to last. I know he's good, even when my vision is clouded and it's hard to find the evidence. He's been faithful in the past and he'll be faithful until the end.