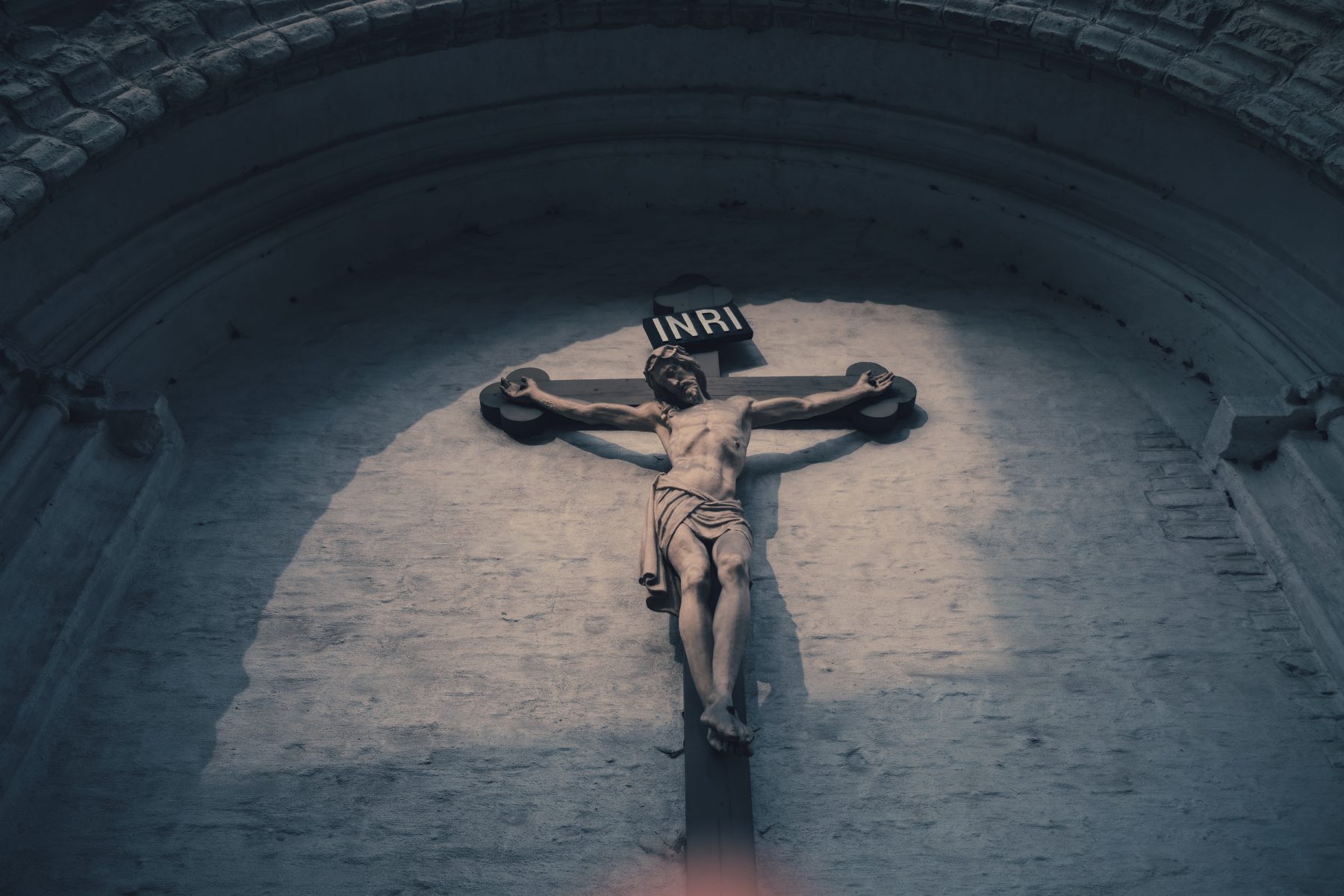 29 Mar

A Passionate Lenten Journey
I grew up in a church that did not observe liturgical practices or follow the church calendar for the most part. However, my own family always observed Advent, and my mother found a Good Friday service to take us to every year even though our church didn't have one. At some point, I decided these practices were important to me also. I deeply resonate with the season of Advent—preparing my heart for the birth of the King gives me great joy.
I've longed to create the same anticipation during the Lenten season. For many years I've tried (and often failed) to get my heart into the right place to celebrate the Resurrection. I remember sitting outside in the grass with my Bible on Good Friday about fifteen years ago, reading through the Passion of Christ with a quiet desperation.
The first time I gave something up for Lent it was television. I was addicted to Gilmore Girls then. This was way back in the days when it was playing on regular TV, not Netflix. Ahem. A few years later, after the invention of social media, I decided to give up Facebook for Lent. It was good for my soul to go without that hit for a while. Yet, I never felt it brought me close enough to God.
Last year I gave up sugar. At the time, I felt that was my best Lenten fast. Looking back, though, I may have been swayed by the few pounds I lost. I want to believe going without the comfort of sweets pushed me closer to God so I could receive from Him instead of food.
This year, having gone three weeks without sugar or wine when our church fasted in January, I was reluctant to give up sweets again. I knew I was spending too much time on Social Media, so I made a last minute decision to give up Facebook again—except for my Author Page and Instant Messenger. Using these tools doesn't have the same effect as scrolling through my Facebook feed and interacting via my personal page, so I thought nixing my personal Facebook page would be sufficient.
Friends, I consider myself a pretty good faster, but I bombed this Lenten season.
I'm not saying I broke my fast. I did go on Facebook to check information about a few events, but I don't think that counts. Aside from a couple slip-ups, I kept the spirit of my Facebook fast.
I just spent all my time on Instagram instead.
To be fair to myself, this is a difficult time in my life to give up social media. I'm 3,000 miles away from most of my family and friends. I want to keep up with them. Also, I'm meeting new people almost daily. I want to connect with them. But that's no excuse for my Instagram obsession. I turn to it when I'm bored. I turn to it when I'm depressed. I turn to it without even thinking because it's a habit.
I'd rather have a habit of turning to Jesus.
Speaking of Instagram, yesterday I added some "stories" as they're called. I talked about how absolutely crazy busy this week is. It's supposed to be Holy Week, but there is so much going on, I feel like my head is spinning. I haven't had time to slow down and absorb my Savior's suffering.
As I've been thinking this over (between swimming lessons, volunteering at the Book Fair at school, and buying pies for Camilla's school project because I simply don't have an extra moment to make them), I realized that perhaps the reason I never feel satisfied with my Lenten experience is that it's impossible to give up enough. It's impossible to fully understand the love of the Father, the anguish of Jesus' spirit, the suffering of His body. How could my paltry, almost flippant, relinquishment of one addiction in favor of another help me experience the dark night of Jesus' soul?
Perhaps I can never completely experience Easter because I'm giving up things that don't really matter.
He gave up everything—and all of it mattered.
To truly comprehend this, my Lenten fast needs to be sacrificial. I don't know if I need to give up more, but I need to feel it more deeply. I need to replace the absence of one thing with the presence of something I don't always experience. I need to spend more time in prayer, soaking in His presence.
Yet, I realize that I can never give enough. I can't give it all. I don't have to, and He doesn't want me to because He already paid the full price for me.
He paid the full price for you, too.
Soak in that. Accept it. Rest in the knowledge that He's done enough.
There is nothing more you have to do.
Be loved.