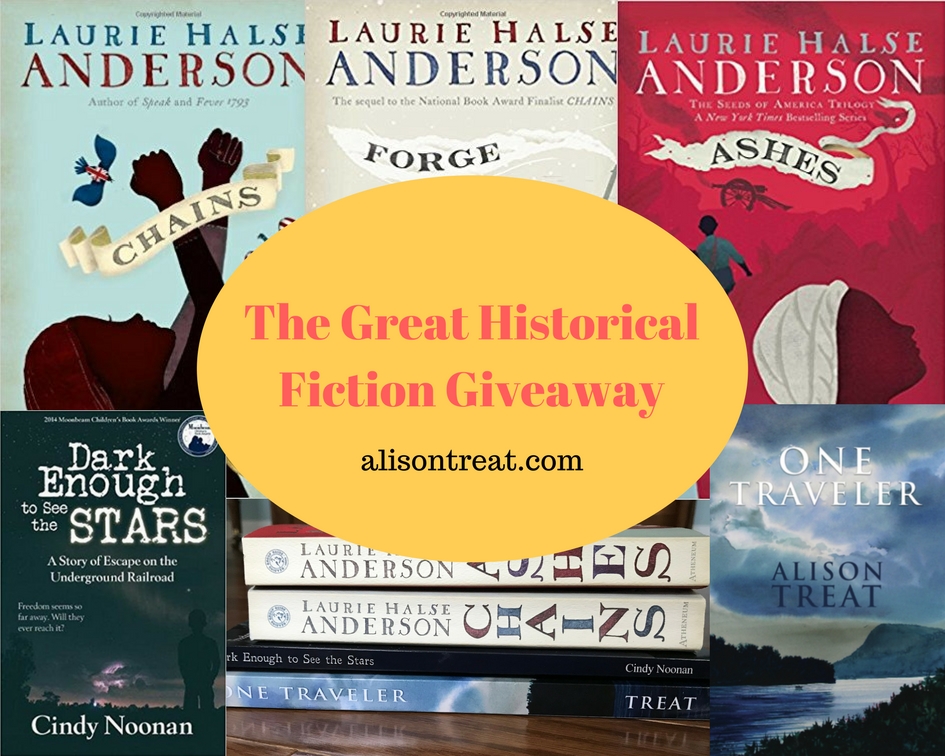 12 Oct

The Great Historical Fiction Giveaway!

My dear, faithful readers, I feel I've been caught in some kind of vortex lately.

It could be the horrible tragedies happening all over the United States in the last few months. From earthquakes, to hurricanes, to the horrific Las Vegas shooting, to the devastating fires in northern California, it seems we're faced with another heartache every time we turn around.

It could be that I've had my face and fingertips glued to my computer and new iPhone 7 plus phone constantly. Somehow, I'm not myself.

I've been writing a book and a book proposal.

I've also been knocking myself out trying to grow my following on various social media outlets.

It's been hard to be present on the blog as well.

I'm hoping to make it up to you. I've been thinking about investing a little bit of money to promote my social media pages, and the mailing list. I could throw that money at a Facebook ad and possibly win some likes that way. That would be the easy route. BUT . . . how impersonal!
I would rather give you something! I apologize for all the exclamation points. I'm a little excited because gift-giving is my love language! I may not be so great at making pretty graphics or thinking on my feet. But giving a meaningful gift? I can do that!
So, if you will do a few things to help me out, I will give you a chance to win some terrific prizes!
Let me tell you about the prizes!
Last summer I read Chains, the bestselling first novel in The Seeds of America Trilogy by Laurie Halse Anderson. It's set in 1776 America and tells the story of twelve-year-old slave girl Isabel and her young sister, Ruth. They are sold to nasty Loyalists in Manhattan and face many trials as a result. I don't want to spoil the story for you, so I won't go into too much detail.
I never read the second book, Forge. Too many other books on my "to read" list, I suppose. I hope to get back to it soon, because the third and final book in the trilogy, Ashes, was just released at the end of August. I bought it and happily devoured it!
It was so good!
And now, I'm going to give away a copy! But, not just a copy of Ashes!
Wait for it . . .


I'm going to give away the entire Seeds of America Trilogy! All three books! In hardcover!
The boxed set is releasing soon and I truly can't wait to give it to you!
And that's not all!
I decided to add a few other prizes to the Giveaway. If you don't win the boxed set of The Seeds of America Trilogy, you still have a chance to win two excellent historical fiction softcover books for young(er) readers.

An autographed copy of Dark Enough to See the Stars
My friend Cindy Noonan wrote this wonderful middle-grade novel about runaway slave Moses and his journey to freedom. I read it to my kids and they loved it!
Here's the description from Amazon:
Bloodhounds chase twelve-year-old slave Moses as he follows the North Star to Pennsylvania on the Underground Railroad. His mother taught him to find the star before she was sold to a plantation hundreds of miles away. Finally in Harrisburg, Moses finds shelter with an abolitionist family, but when the Fugitive Slave Act becomes law, northerners caught harboring runaways must pay a fine and go to jail. Moses and a slave girl living with the family flee. They escape by canal boat, steamship, and rail, but slave catchers pursue them at every turn. Freedom in Canada seems far away. Will they ever reach it?
This one is by yours truly, of course. If you win this and you already own it, just let me know and I'll substitute a gift card if you prefer. However, it makes a great Christmas gift for any reader, age 12 and up.
Here's the description from Amazon:
In the spring of 1860, seventeen-year-old Sidney Judson loses his parents in an accident. Although he saw himself as a grown man before their deaths, now he cannot bear to stay at the home he shared with them. He leaves Roswell, Georgia, to journey to his father's hometown of Wilkes-Barre, Pennsylvania, where he stays with his aunt and uncle, members of the Underground Railroad. While Sidney is facing the past his father tried to forget and is coming to terms with his own role in his parents' deaths, his entire belief system is challenged by the community around him.
Head here to enter the Giveaway! It ends October 23rd, so don't delay!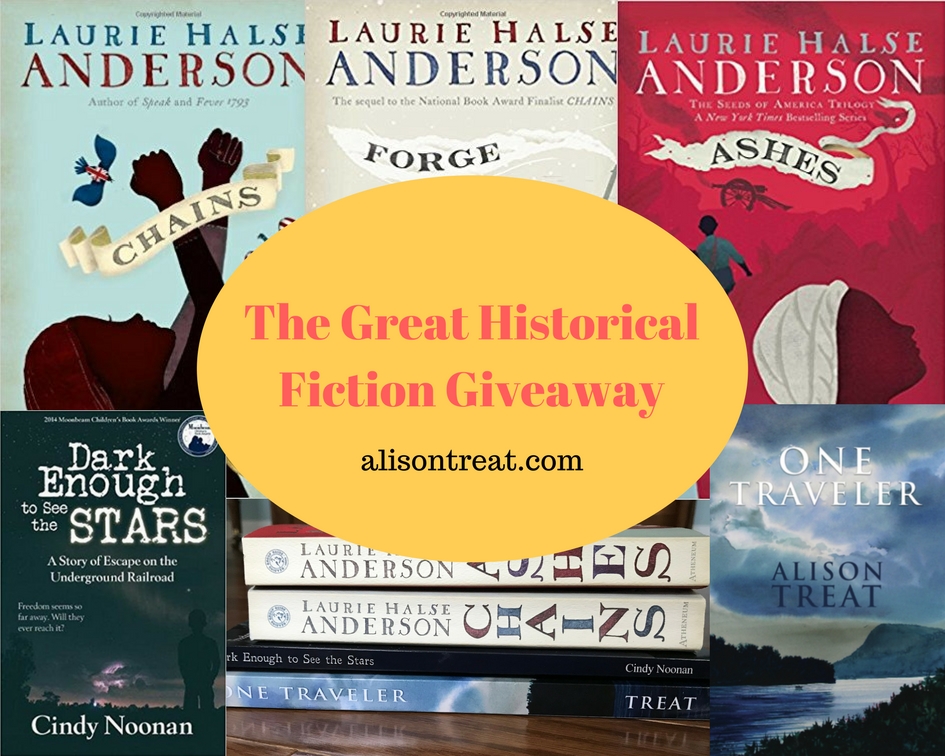 Disclosure: This post contains affiliate links. If you click them and make a purchase, you help support my work without paying any more for the product. Thank you for your support!