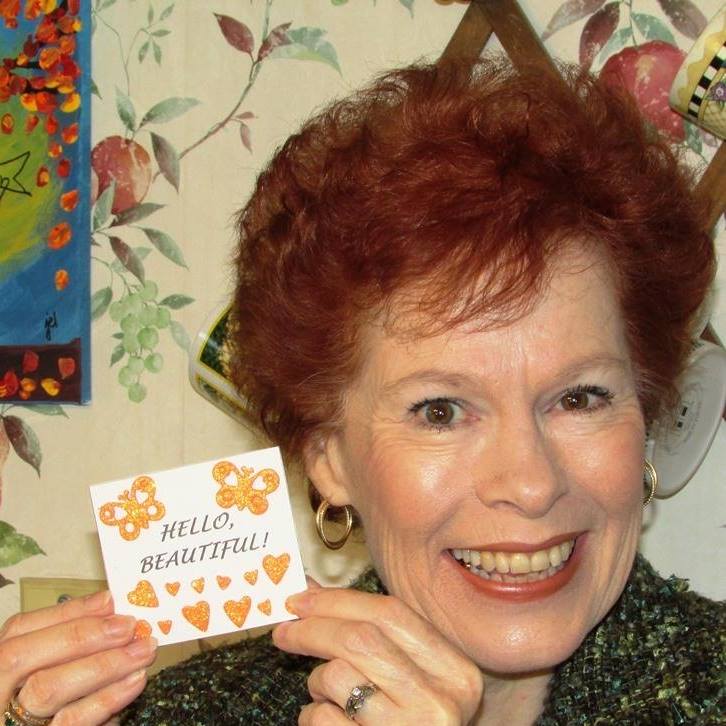 27 Jul

Beauty is in the Eye of the Creator

"Why am I so ugly?" I said to woman in the mirror.

Then I kicked myself (figuratively) because I know. I know I ought never to say things like that. Not out loud.

Not even silently to myself.

I'm forty years old and for the last thirty-plus years I've been striving to be beautiful. For the last decade I've been trying to be a good example to my children. To accept and be grateful for the face and body God gave me. To show my daughters that beauty is more than what we see on the outside.

I try to model self-acceptance and gratitude. But I think I'm failing miserably.

This spring I realized my beautiful, intelligent daughter had succumbed to the lies. I don't know if there's any way to escape it in our culture. We're bombarded with images of perfection. Unrealistic expectations for how we should look, act, and dress. Even in her sheltered world, she can see the emphasis on outward appearance. She imagines an impossible standard, to which she doesn't quite measure up.

Am I failing my children? Am I failing myself?

I believe the lies sometimes. Depending on the context of my day, they take different forms.

You're not pretty enough.

You're not thin enough.

You're not smart enough.

You're not a good mom.

You're not creative.

You don't have what it takes.

You're not enough.

Last Wednesday night, when I spoke to the woman in the mirror, I was feeling a teensy bit inferior. I was attending a writers' conference along with a plethora of highly talented creatives. Even though I'd had positive feedback on my own work, I still felt maybe I wasn't good enough. I believed some of the lies, including the one about being ugly. Because apparently, in my pursuit of perfection, the lines between the categories are rather blurred.

I sat in the first session the next morning and felt waves of God's love washing over me. The first wave told me He'd heard my prayers. My author friend Jeanette Levellie spoke from the pulpit about the very things I'd been talking to God about earlier that morning. Reassurance flooded my soul.

Then God went one step beyond. He addressed what I'd said to myself the night before. I'd forgotten it. I hadn't prayed about it. But Jeanette was saying it anyway. Women (and maybe men) don't want to accept their beauty. But we are made in His image! Jeanette challenged us to call ourselves beautiful. To look into the mirror and say, "Hello, Beautiful!"
Really, friends! How could I do anything but sit there and weep?
The conference ended. We all went home. I planned to kick my writing time into high gear in order to meet some deadlines.
Monday afternoon, as I was driving the kids to a birthday party, I found those lies creeping in again. They're really all wrapped up together for me. Whether or not they should be. My beauty. My worth as a person. My abilities.
Then I heard an unmistakable whisper of truth from the Holy Spirit, telling me it doesn't matter what anybody else thinks about any of this.
"I made you, and I think you're beautiful."
That's it. That's all there is. I'm looking to others for my self-worth, when all along it's right in front of me. He made me. His opinion is the only one that matters.
When I look at my children, do I think the one who isn't "skinny" is any less beautiful than my picky eaters? Quite the contrary. I think her love handles are adorable and I know she got them from me. Do I think the blue-eyed child is better than the brown-eyed? No! I love all three of my children's eyes. So what does God think when I look at his creation in the mirror, a fabulous work of art, made in His image, and call it ugly?
No more. I have it on good authority. God made me beautiful, inside and out. My perceived "imperfections" are His creative expression. I am equipped to do what He's called me to. Through Him and by His grace, I am enough.
I think I'm finally beginning to believe it.
Want to read more of my writing? Scroll to the bottom of the page and sign up for my newsletter!