29 Mar

Terror by Night

Friendly Warning: This post contains sensitive material.

It's a complex emotion. Fear.

We all have a relationship with it. Lately I've been pondering it. Wrestling with it. Analyzing it. Trying various methods of combatting it. And sometimes giving in to it.

Fear can be good. Adrenaline helps you react in threatening situations. It aids in self-protection. But the fear I struggle with now is the bad kind, the kind of anxiety that paralyzes me and keeps me awake at night. In order to fight this type of fear, I've been remembering God's faithfulness throughout my life. This approach has taken me back to a time when I said, quite confidently, I had met the other side of fear.

If I think about that night, really think about it, I remember the burst of energy, the clarity that took over my mind, and the surprise I felt when I realized that the barrel of a gun was cold, not hot, as I expected it to be when I reached out to push it away.

I was fourteen years old. My little brother was nine.

We headed into the Pocono Mountains that day with our oldest brother, a wise and strong 23-year-old medical student. We stopped at a Park Office. There we discovered that Bruce Lake, the area we were planning to backpack, was not open for overnight camping. Looking at the map, Steven mentioned another place we could go, but it was a longer hike and I groaned inwardly. Perhaps I even protested. Ever the adventurer in those days, I wanted to have a fun time in the woods the easy way. We decided to go to Bruce Lake anyway. To stick to our original plan.

Steven pulled his car off the road near the trailhead and locked it up. We loaded our packs onto our backs and began hiking. We had a leisurely walk through the woods to our campsite.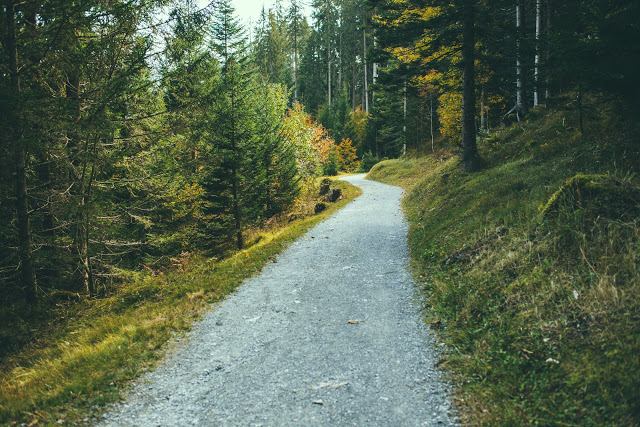 My younger brother and I had been backpacking one time previously with Steven. That time our parents had tagged along. This trip seemed similar. Easy hike in. Beautiful Pennsylvania woodland. A clearing in the forest.
We arrived in plenty of time to set up camp. We cooked dinner over the fire. Then we watched as Steven suspended our bag of food in a tree. We swam in the lake as the sun dropped low in the sky.
We sat by the fire in the dark and Steven read from the Bible. Psalm 91.
He who dwells in the secret place of the Most High
Shall abide under the shadow of the Almighty.
I will say of the Lord, "He is my refuge and my fortress;
My God, in Him I will trust."
Surely He shall deliver you from the snare of the fowler
And
from the perilous pestilence.
He shall cover you with His feathers,
And under His wings you shall take refuge;
His truth shall be your shield and buckler.
You shall not be afraid of the terror by night,
Nor
of the arrow that flies by day,
Nor
of the pestilence that walks in darkness,
Nor
of the destruction that lays waste at noonday.
A thousand may fall at your side,
And ten thousand at your right hand;
But
it shall not come near you.
Only with your eyes shall you look,
And see the reward of the wicked.
Because you have made the Lord, who is my refuge,
Even
the Most High, your dwelling place,
No evil shall befall you,
Nor shall any plague come near your dwelling;
For He shall give His angels charge over you,
To keep you in all your ways.
In their hands they shall bear you up,
Lest you dash your foot against a stone.
You shall tread upon the lion and the cobra,
The young lion and the serpent you shall trample underfoot.
"Because he has set his love upon Me, therefore I will deliver him;
I will set him on high, because he has known My name.
He shall call upon Me, and I will answer him;
I will be with him in trouble;
I will deliver him and honor him.
With long life I will satisfy him,
And show him My salvation."
I don't think I really paid attention to the scripture. I sat there, looking at the campfire and not listening. As I fell asleep in the tent, next to my brothers, worn out from sun and fresh air, I didn't have any premonition of how I would live out the words of that Psalm before morning.
"Get out of the tent! Park Ranger!"
The voice woke us suddenly. My brother cursed. Guilt flooded my soul. We'd been caught. We shouldn't have camped here.
Steven unzipped the tent and peered out. "Are you really a ranger?"
"Fuck no!" the man said. "Get out of the tent. Both of you!"
"There are three of us," Steven said.
We stumbled out of the tent into the clearing, confused but wide-awake.
The man who stood in front of us was dressed in dark clothes, wearing a ski mask, and holding a long gun.
"Take your clothes off!" he ordered.
We obediently stripped to our underclothes while he rambled on, his voice rising and falling in an angry cadence. Slowly we began to understand what was going on. We weren't supposed to be there. He was looking for a drug drop-off.
"Did you hear any low-flying planes?" he asked.
We shook our heads, watching him thrash around in the bushes, searching, turning back to yell at us every few moments. When he was satisfied that what he was looking for was not there, he came back to us.
"You!" he pointed to my little brother. "Come with me!"
He followed him to a nearby tree, where the man pulled out a pair of handcuffs, wrapped his arms around the tree and cuffed his wrists. He took Steven a few paces to the other side of the clearing and cuffed him to another tree. Then he turned to me. I followed him meekly, but my heart pounded. I knew we were going further than we needed to. We passed tree after tree as he led me into the woods, away from my brothers. Where we'd be alone.
"No!" I screamed. "Don't touch me!"
I ran back through the woods, back towards the clearing, stumbling over roots and stones.
A gunshot shattered the night air.
"Jesus!" I screamed. "Jesus, help me!"
I veered off the path into the thick undergrowth. Twigs grabbed at me, thorns dug into my shins. Steven yelled—telling me to run, begging God to deliver us.
I stumbled out of the woods into the path again and my assailant was upon me, standing over me with the gun.
"Do you want to die?" he yelled, pointing the gun at me. "Do you want to die?"
"No!" Though the scent of gunfire was still heavy in the air, the gunmetal was cold as I pushed the barrel down. I got up and ran over to Steven. Clung to him, as though he could shield me from the bullets, or from the rapist.
Steven couldn't. But if you were there that night, you would have seen it for yourself. How the name of Jesus changed our kidnapper from belligerent and angry to meek and accommodating. He was different. As though we had frightened him. He still had his gun, but he no longer had the power. We had a Greater Power.
In the end he tied our hands with rope and left us. He told us we could untie ourselves when he fired his gun from a safe distance. He didn't want us to follow him.
I wasn't afraid when I pushed the gun away. Or, maybe I was afraid, but the adrenaline coursing through me took over.
I told my best friend afterwards, "I'd rather be shot than raped."
I wonder about that. As a mother, I'm pretty sure the reverse would be true now. Perhaps it was the Holy Spirit guiding me, protecting me, telling me the right thing to do. I know deep in my soul God protected us. We might be dead if He hadn't. At best, I would have been raped as a young teenager. And the aftermath would have been much worse. Maybe I would have recovered. Do we ever really recover? Or do we just learn to live with the scars?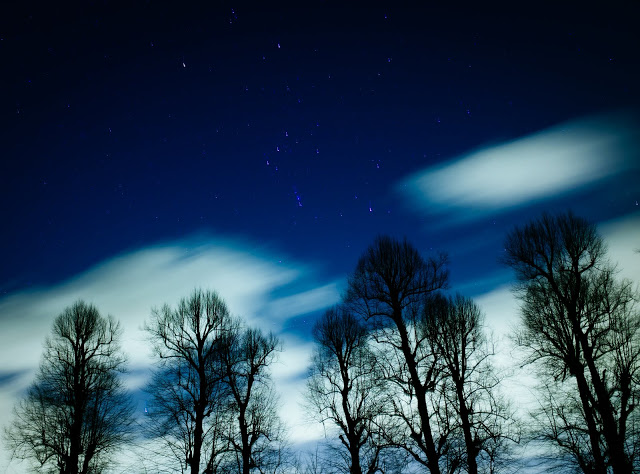 It was bad enough as it was. When I said there is another side to fear, I was thinking of the courage to do what had to be done. The knowledge that if the worst happened, I would enter eternity and that would be good, not bad. But I think I'm forgetting the fear that began afterwards. As we walked back to Steven's car in the dark—the longest hike I've ever taken. When we realized his car window was shattered, his wallet stolen, our address in the hands of the man who'd warned us not to tell the police. When we reached home and my mother greeted us with sobs that wracked her body like nothing I'd ever heard. When we went camping at a safe family campground a few weeks later and my little brother and I kept waking up in terror. The first time our parents left the two of us alone and our other big brother came home unexpectedly. We were in the process of dialing 911 when we realized who it was.
Fear settled in. But over the next few years, I somehow learned to turn it over and recognize the protection we'd been granted. To be grateful. To wonder what I'd been spared for. Surely there was a purpose I was meant to fulfill on this earth. I looked for it. And I slowly stopped being afraid. For the most part.
What helps me now is to remind myself of God's love. He watched over me as a 14-year-old in the woods that night. He hasn't forgotten me now. His plan is still in place. If something bad happens, He'll help me through it or usher me to the other 
side. His plan will ultimately end well. He goes before me and will be with me. His words about me ring true.
She shall call upon Me, and I will answer her;
I will be with her in trouble;
I will deliver her and honor her.
With long life I will satisfy her,
And show her My salvation."
Note: I have turned off reader comments on this post because I've been having some technical issues. Nothing personal. Feel free to comment on Facebook, message me directly via my Facebook page, or email me via the link in the sidebar.