07 Sep

Big Preschool Girl and Little Baker Man

Today I sent my almost-five-year-old off to begin her second year of preschool. Realizing how quickly this past year has gone by, I'm reminded that my days as a pre-school mom are numbered. All too soon I will be a mother of school-age children. How did that happen? I honestly have loved the past five years (or four, maybe)–being home with my kids, reading and playing together, morning playdates, sharing coffee and sympathy with other moms while our kids entertain each other. I didn't realize how quickly it would fly by. So I will savor the next year, enjoying every moment before Kindergarten drags us into another kind of life.

Perhaps the rain is making me a little melancholy. I hope the fun doesn't end all at once! After all, Adrian isn't even two yet! And speaking of him, my little man decided to help me bake brownies last week.

Camilla wasn't too happy that he beat her to it!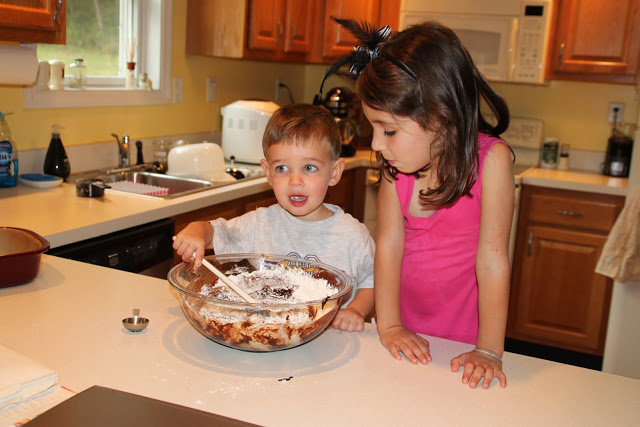 This is the face he makes when we tell him to smile!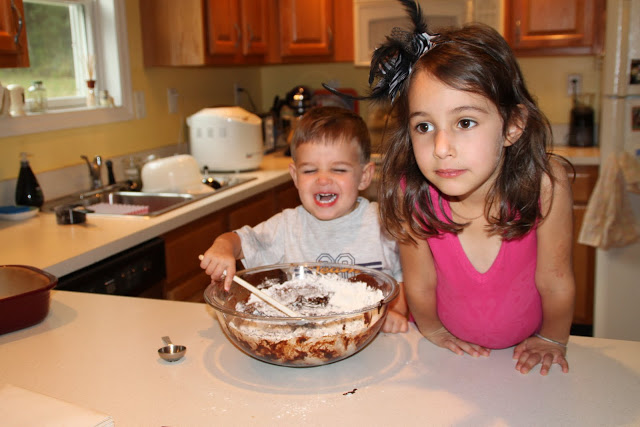 She really wanted to push him right off the stool, but he just kept on mixing the batter.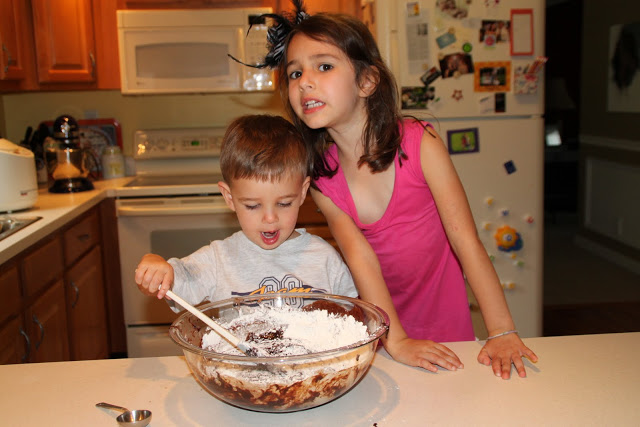 And, of course, he discovered the best thing about baking. Yummm!