25 Jun

First trip to an amusement park!

On June 12th, Camilla and I went with my family to our truly wonderful, not-very-far-away amusement park, Knoebel's Grove. Now, it had been eight years since I had visited any amusement park, so I was not extremely hopeful. Much to my dismay, my stomach was not as strong as it used to be. I hope Anne and April were not too disappointed in their old lady sister. Camilla seemed to be as reluctant as her mommy at first. Look how happy she is to be riding on the cars.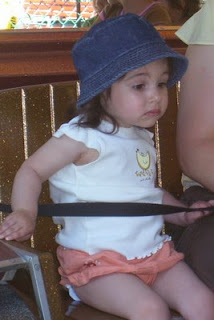 Poor little thing! She was quite scared when they started moving!
But apparently going on the fire engines by herself did the trick. She went on it twice, cried when she got off, and loved every ride after that!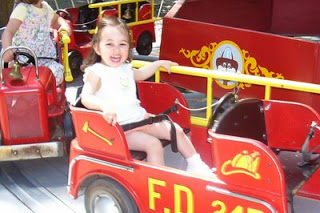 Here's the stroller brigade: Camilla, Grace, Megan, and Mya.

April and Anne riding on the crazy upside down ride I refused to go on. Sorry girls!