12 Dec

Bible Study and a few other notes

Last night our Bible Study finished a DVD series we've been doing called "Shepherding a Child's Heart". It's a fifteen-part series, but we crammed the last four sessions into two nights so we could finish up before Christmas. It ended up being a late night because we ordered pizza and it took an hour and a half to arrive! We took some pictures while we waited for the pizza.
Ben,
Jill,
and Haven
(with her poor little broken arm!)
Jim,
Jen,
and Bryce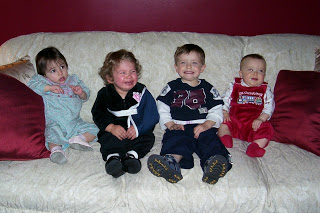 The current Bible Study kids:
Camilla, Haven, Tyler, and Bryce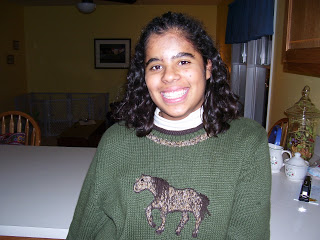 One of our terrific babysitters,
my sister, April.
We plan to start our group up again in January, so please let me know if you're interested in joining us!
My heart has been heavy this week after news of the Colorado YWAM shootings. I attended New Life church once when I was in Colorado Springs years ago. It's so sad to think of the tragedy that took place there and the senseless loss of life. Please pray for the families of the victims and perpetrator.
And a note on posting comments, my sister Anne informed me that my settings excluded non-members from posting on my blog. I'm so sorry for this oversight! It was unintentional and should be resolved now. So, please post your comments! I'd love to hear them!