13 Apr

Karen Heenan—Coal Country and Family Relationships During the Great Depression
Podcast: Play in new window | Download (Duration: 37:15 — 25.6MB)
Subscribe: Apple Podcasts | Spotify | Amazon Music | Android | Pandora | Stitcher | Blubrry | Podchaser | Email | RSS | More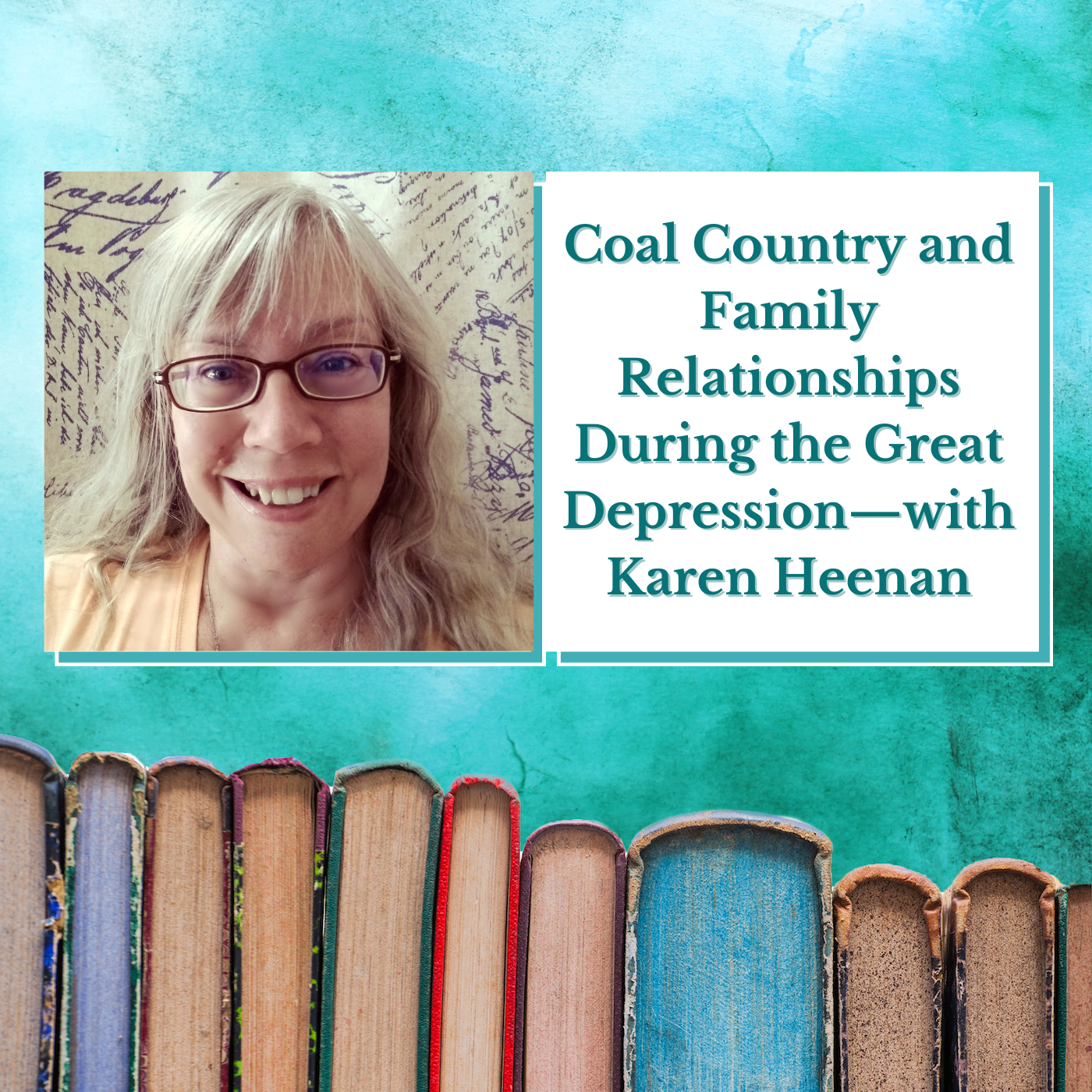 Karen Heenan's novel Coming Apart released in October, but the sequel, Coming Closer, is out next week! These books, set during the Great Depression, portray family relationships with such beautiful, raw honesty. They're also set in my home state of Pennsylvania, which adds to the appeal for me. However, any reader of historical fiction will find them fascinating. Listen to my conversation with Karen to learn more!
Here's the description of Coming Apart:
No one knows you like a sister.
Ava has always been poor, so she doesn't think the Great Depression will change anything. But when her mother dies and her coal miner husband loses his job, Ava's certainty falters. The last thing she needs is a letter from her estranged sister, asking for the impossible.
Claire has everything she could ever want, except the child she promised her husband. When her sister's life falls apart, she reaches out to help—and finds the missing piece of her own marriage.
With everything at stake, Ava must choose: give up one child to save the rest or keep the family together and risk losing it all?
If you like strong, resourceful women, well-developed historical themes, and heartfelt family drama, then Coming Apart is your next rainy-day read.
Purchase Coming Apart on Amazon (affiliate).
Preorder Coming Closer on Amazon (affiliate).