17 Feb

Forgiveness & Reconciliation—with Jill Eileen Smith
Podcast: Play in new window | Download (Duration: 43:28 — 29.8MB)
Subscribe: Apple Podcasts | Spotify | Amazon Music | Android | Pandora | Stitcher | Blubrry | Podchaser | Email | RSS | More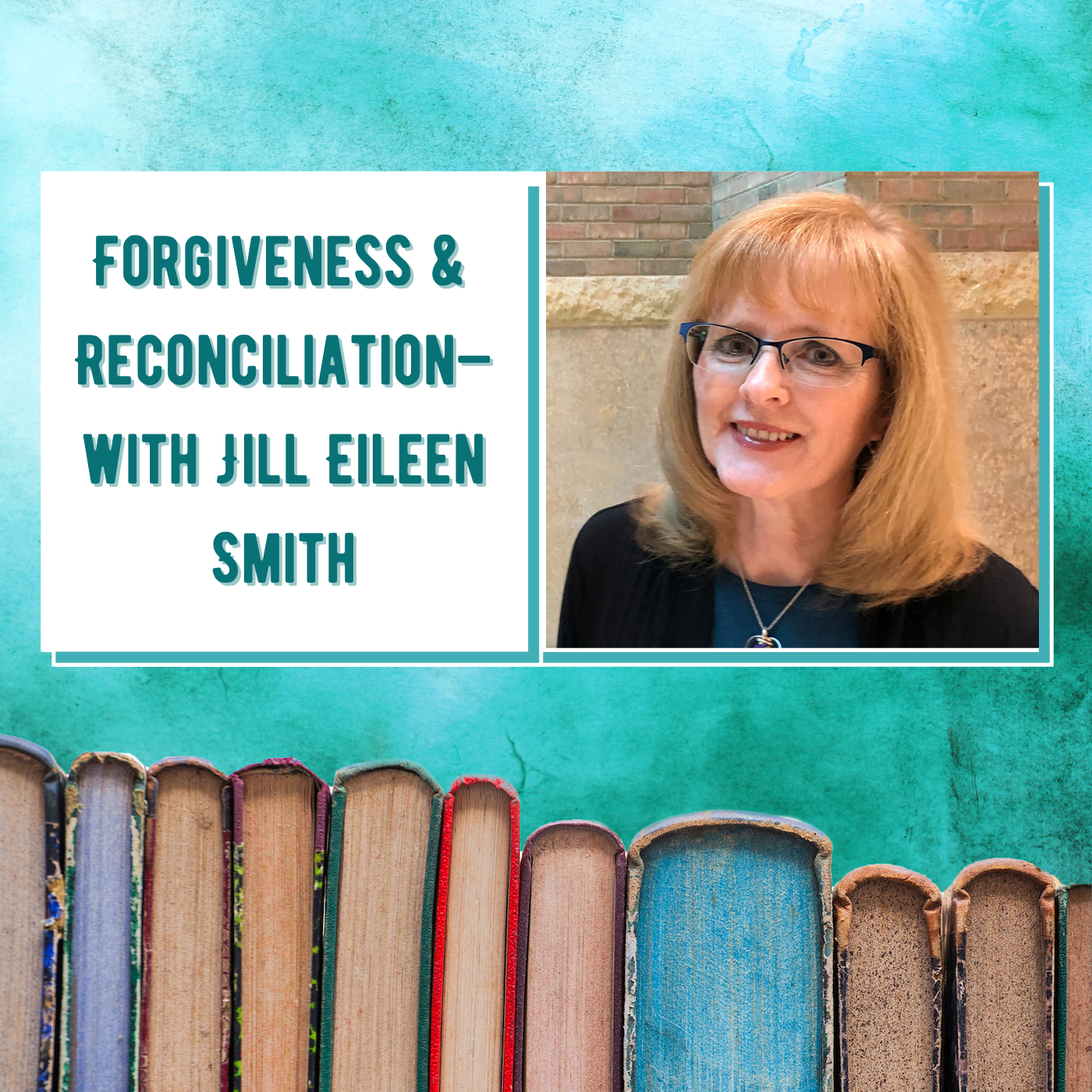 Today I'm bringing you a conversation with Jill Eileen Smith about her newest book, The Prince and the Prodigal. The novel focuses on Old Testament Joseph and his brother Judah. Jill and I talked about the story of Joseph (the prince) and Judah (the prodigal), why she chose to focus on Judah, her passion for sharing the truth of the Bible and Jesus, and the importance of forgiveness and reconciliation.
Here's a description of The Prince and the Prodigal from the publisher (Revell):
In The Prince and the Prodigal, Smith weaves together the lives of two brothers, Joseph and Judah, who overcome jealousy and betrayal in order to obtain reconciliation that only God could bring about.
Seventeen-year-old Joseph is the favored son of the patriarch Jacob. His older brothers are deeply resentful of Joseph's status in the family and look for opportunities to get rid of him. When they encounter some slave traders, they
take advantage of this opportunity and sell Joseph. Although it appears that their troubles are behind them, they are really just beginning—not only for Joseph but also for his brother Judah.
Joseph's early life in Egypt is fraught with accusations and imprisonment. But a twist of fate moves Joseph through the ranks from slave to trusted servant and ultimately to second-in-command behind Pharaoh. Meanwhile, Judah is running from his past and is haunted by the betrayal that changed all of their lives and the grief that has been brought upon their father. When a famine brings the brothers together, they are faced with a stunning role reversal. Now Joseph is the one in charge and Judah and his brothers must beg for mercy. Hatred, pride, and favoritism have cost this family greatly. Will forgiveness or vengeance win the day?
Purchase The Prince and the Prodigal on Amazon (affiliate).
Purchase The Prince and the Prodigal on Bookshop (affiliate).
Find out about Jill's trip to Israel in 2008!
Check out Jill's website, Facebook, Twitter, and Instagram.
Join my community and help support the show on Patreon!