01 Oct

Following God's Call to Write–with Miralee Ferrell
Podcast: Play in new window | Download (Duration: 52:20 — 35.9MB)
Subscribe: Apple Podcasts | Spotify | Amazon Music | Android | Pandora | Stitcher | Blubrry | Podchaser | Email | RSS | More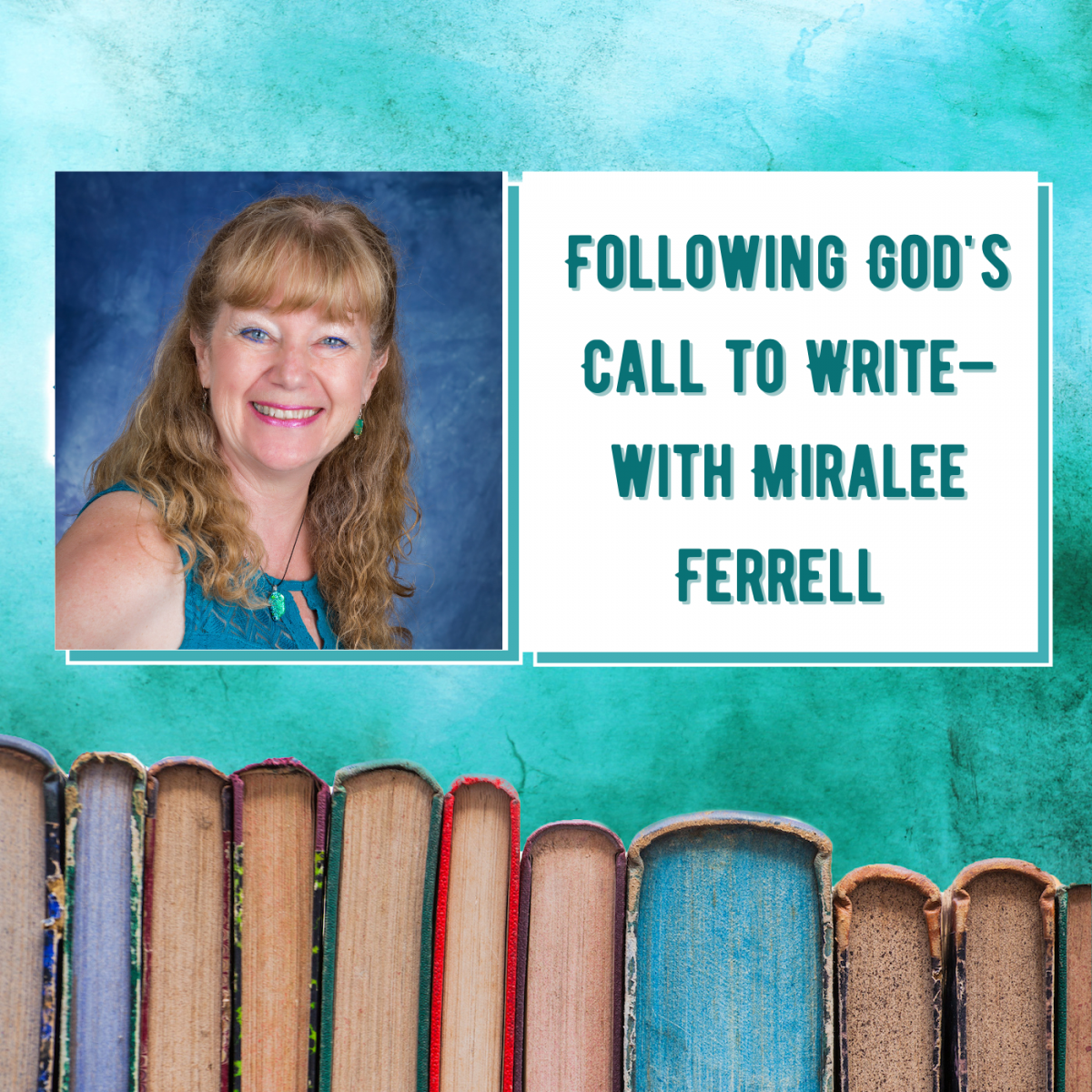 Alison talks with Miralee Ferrell about the history behind her historical novels, as well as following God's unexpected call to become a writer. They also discuss how several of Miralee's books came to be made into movies.
Miralee Ferrell is an award-winning, best-selling author of 26 novels in various genres. Her most recent novel, Follow Your Heart(affiliate), will air THIS SUNDAY, October 4, 2020 on The Hallmark Movies and Mysteries Channel! One of her other books, a historical romance, Finding Love in Bridal Veil, Oregon, (affiliate) was produced as a contemporary romance movie and renamed Finding Love in Mountain View. This will air in 2021 on the Hallmark Network. Miralee is the owner and founder of Mountain Brook Ink, a traditional publisher in its 7th year of business, with a number of award-winning and best-selling titles titles. Miralee lives in the Pacific N.W. with her husband, two black cats, sixteen chickens, and one very spoiled little dog. They have two children and four grandchildren, and she's an avid horsewoman and gardener.
Also Mentioned:
Miralee's Finding Love books (Women of the West): Finding Love in Last Chance, California, Finding Love in Tombstone, Arizona, Outlaw Angel,  Finding Love in Bridal Veil, Oregon. (Affiliate Links)
Miralee's first novel, The Other Daughter (affiliate).
Francine Rivers' Mark of the Lion series (affiliate).
Miralee's website, Facebook Fan Group, and Instagram.
Alison's website, Facebook, Instagram.
As an Amazon Associate, I earn from qualifying purchases.