22 Feb

America's Great Sin

Why yes, I AM still alive. Thanks for asking. I've been in a burrow of sorts, writing a book proposal, writing query letters, and making sure my manuscript is as close to perfect as it can be. Also, I've been managing the plethora of snow days we've had in the Northeast. (It's been ridiculous, my friends!) In the meantime, I've woefully neglected my blog.

I mean to change that now.

What's driven me from my burrow at this point is a heavy heart. You all know that I rarely write about political issues. First, I don't feel informed enough to argue politics. Second, I hate conflict to begin with. Third, I'd rather write about soulful or bookish topics. Frankly, they're more fun, and people don't get mad at me afterward.
The biggest reason I shy away from this particular topic is that I know, I know some women will feel condemned by my position. I beg you to understand that this isn't my intention at all. I sympathize with your plight. If I could talk with you in person about this, I would give you a hug and tell you with tears in my eyes that God loves you and forgives you.
But the latest development in a neighboring state's abortion laws has forced me to think more deeply about this tragedy and pushed me to write about it.
I spend a great deal of time studying and writing about a great scourge of our nation.
Slavery—and the racism that pervaded our culture even after its abolition—was a horridly long, gut-wrenching era in our nation's history. I know that racism is still an issue. I'm not arguing that fact in the least.
Still, in many ways I feel we've replaced one scourge with another. We no longer enslave the members of a particular race, nor do we have laws segregating the races, but there is a particular type of human over which we give ourselves the right to determine life or death.
We call this human a fetus.
The Declaration of Independence includes these words:
"We hold these truths to be self-evident, that all men are created equal, that they are endowed by their Creator with certain unalienable Rights, that among these are Life, Liberty, and the pursuit of Happiness."
For 246 years, we denied these basic rights to the African race. An estimated 425,000 slaves died as a result of the U.S. Slave trade. Untold suffering afflicted them during their lives.
And now, for the last 46 years, we've been legally killing our own children, denying them the right to life. The number of abortions performed from 1970 to 2015 number 45,789,558.
That number is too great for my heart to bear.
I have wept over the death of my own unborn child. I have wept with precious loved ones who've had to say good bye to babies they desperately wanted to hold in their arms.
You cannot tell me that the will of the mother decides whether a fetus is a child.
You cannot convince me that a fetus is not a baby.
They are all babies. 45,789,558 babies. Dead.
Certainly some of these abortions were performed to save the life of the mother. I am not here to argue against these. I would not be arrogant enough to judge the mother choosing between her life and that of her unborn child. That is a situation I've never found myself in.
I also have compassion for the woman who's confused and feels backed into a corner. The woman who lives with the guilt of a decision in her past.
The truth is that the vast majority of abortions are not performed to save the life of the mother. And for the vast majority of those women backed into a corner, giving the baby up for adoption would be a better choice for everyone involved.
My heart grieves for the senseless, unnecessary loss of life.
Many believe the legality and pervasiveness of abortion in our culture came about as a result of racism and eugenics.
Could the root of our two main scourges be the same sin?
Is our hatred for those different from us, for those we view as inferior, such an infection in our hearts that it leads us down a path of tyranny?
What if we just embraced life—all human life? Young and old. What if we were pro-life toward all races? What if we celebrated our differences and recognized our similarities? What if we were pro-life toward all humans, from Mensa members to the intellectually disabled? Could we love the Downs Syndrome or deaf child just as we love the typical child? Could we accept the children with autism and celebrate their abilities just as we celebrate those who hit every developmental milestone early?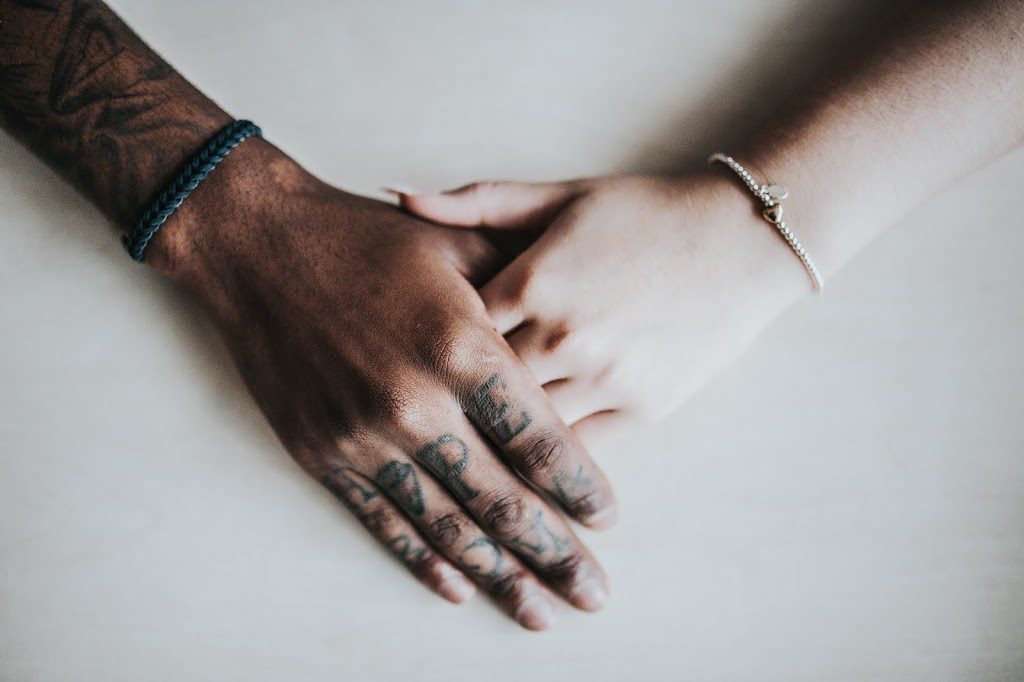 Can we—can I turn from my pride, my preconceived ideas, my prejudices.
Help me, Father, to love even the least of these.