07 Jul

All Web Design All the Time

I've wanted to redesign my blog for a long time. As I considered just how long I've been thinking about doing this, I realized it started five years ago. This shouldn't surprise me. I waited until 2013 to finally succumb to the smartphone craze. Clearly I'm not often the first one on the bandwagon. I know this about myself. After all, it took me twenty years to write my first book.

Twenty years. From first sentence to book contract.

Don't worry, folks. The odds of my getting the second book out in record time are very good!

So during the summer of 2012, after I signed that first book contract, I started my Facebook author page and evaluated my website. It was a simple blog on blogger.com. It had served my purposes over the years. It was easy to use. I could quickly publish my writing. Friends and acquaintances could easily respond if they so desired. But it wasn't fancy and the address was still "somethingblogspot.com" At that point, I decided to simply purchase a domain name and change my web address. I thought blogger was good enough at the time. Blogging wasn't my main job and it certainly wasn't making me any money. So I left well enough alone and decided to focus on being an author. And a mom. But that's another story.

The Blog as it used to be . . .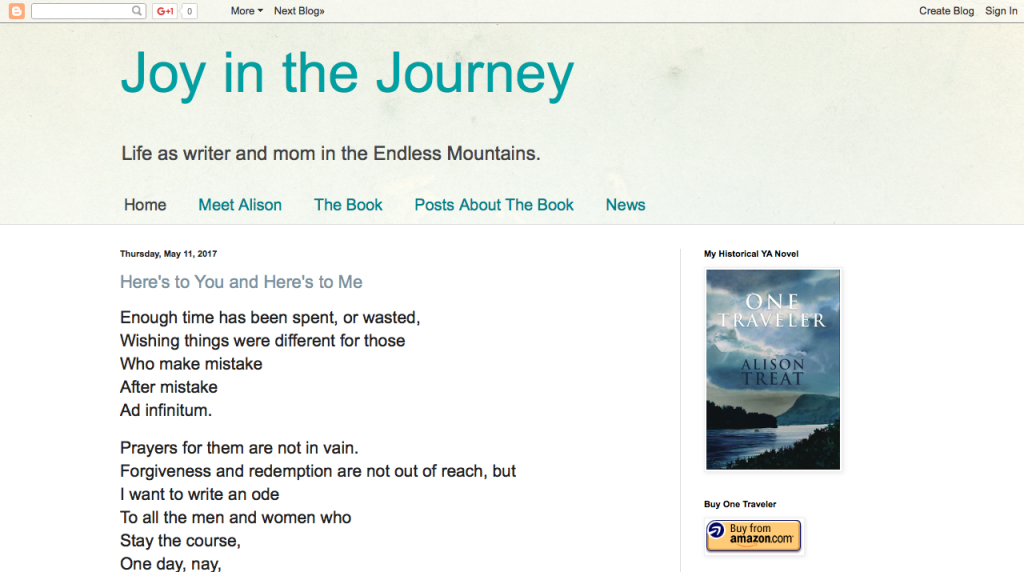 Creating a new blog design was still in the back of my mind. I wished for a prettier, more professional site. I couldn't justify paying a professional web designer at that point, but I was intimidated at the thought of trying to do something so techy by myself.
Last summer, at the Montrose Christian Writers Conference, I learned more about website design and I thought I could handle creating one using WordPress.org. I bought hosting, opened a WordPress account, and chose a template. But every time I sat down to work on it I was frustrated. I loathed this type of computer work. It took me hours to remember what I'd learned the last time I sat down. I wasn't getting anywhere.
Enter Justin.
My husband, Todd, is a drummer on our worship team at church. On a given Sunday, he can usually be found playing drums or percussion. The other drummer, Justin, happens to also be a web designer. This spring, after witnessing my frustration, Todd practically forced me to talk to Justin about designing my site. He made me an offer I couldn't refuse and he's spent the last two months making my website look the way I see it in my head.
My days of sitting in front of the laptop feeling stupid were over.
Well, for the most part, anyway.
And thus, my friends, you have the amazing site on the screen in front of you. I spent May and June thinking of nothing but my new website, answering questions from Justin, and writing content for the pages. I monopolized my sister's photography skills and forced her to search her archives for that one landscape-oriented photo of me signing a book. I drove Justin insane with my perfectionism. (I'm recovering, okay? Not recovered!) I restrained myself from blogging for six weeks so the powers that be wouldn't have to migrate any further posts.
It's finally here. And it was worth all that work!
So explore! Have fun, my friends! Sign up for my newsletter! (There's a place for that at the bottom of every page—and you'll get the first chapter of my new book for signing up!) Leave a comment on this post. Read my new bio on the About page. Read my old blog posts. Look at the pretty pictures! Isn't it beautiful? Share my site on all your social media accounts because I finally have a website I'm proud of!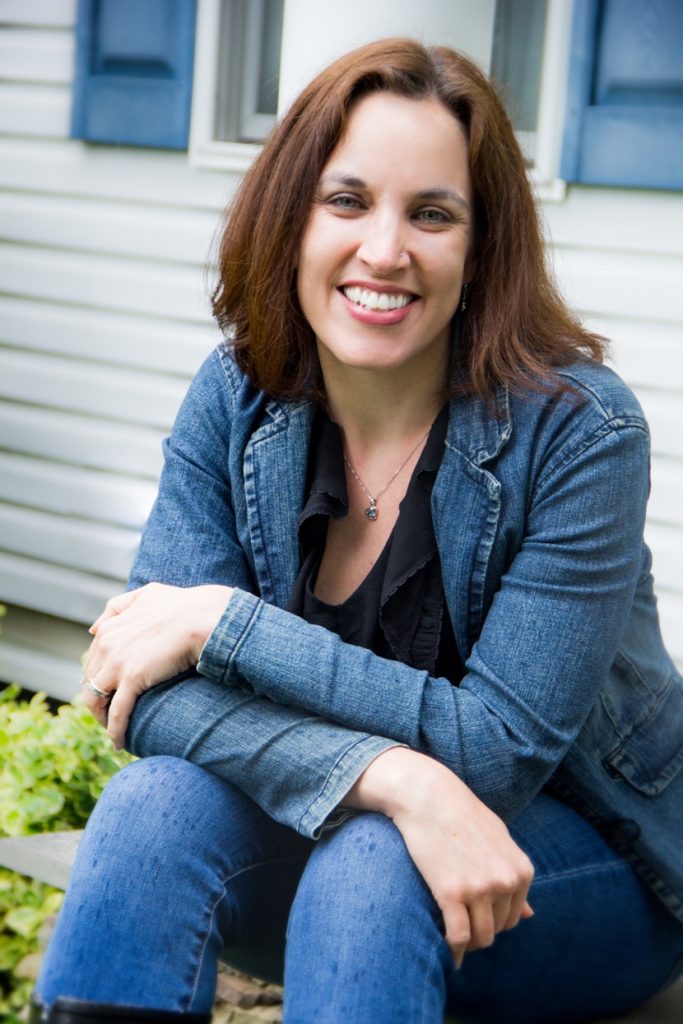 Forgive me. I'm just a little excited!
I so appreciate you, my faithful readers. You've stood by my not-so-pretty blog and read my book. Your time is precious and the fact that you spend it on my words humbles me.
Bless you. You now have an easier to navigate, more attractive space to read my words and share your own. Enjoy!