22 Sep

Why We Don't Homeschool (Right Now)

I've come a long way in my schooling journey. Almost full circle. Years ago, when my oldest child was younger than school age, I fully intended to send her to school when the time came. I had a lot of reasons for this, but a big one was my desire to write for a living. I didn't know how I could do that and homeschool. The parents I knew who successfully homeschooled treated it as a full-time job. I questioned whether we could be the close family I wanted us to be if the kids went to school, but I just didn't feel like I could homeschool well and be a writer. Some people can. I just doubted that I could.

How many of you are like me? I question every decision interminably. For years afterward, I wonder what would have happened if I'd made a different choice. Maybe I should have taken the

blue pill

.
Photo By W.carter (Own work) [CC BY-SA 4.0
(http://creativecommons.org/licenses/by-sa/4.0)],
via Wikimedia Commons
If I hadn't had a miscarriage four years ago, I probably would never have chosen to have a third baby. I also probably would not have started homeschooling. I don't want to imagine my life without Eva. But I do wonder sometimes what would have happened if I'd never homeschooled. Was I subconsciously avoiding publishing success by putting too much on my plate? (This is the type of self-analysis that consumes me at times. Yes, I know it's crazy!) I don't regret homeschooling for those 3 ½ years, but once in a while I wonder what would have happened had I chosen a different path.
But life is not a
"Choose Your Own Adventure"
book, is it? We can't go back and see what the other ending would have been. And when I really consider it, I believe the
ending 
will be the same. We just get a different view depending on which route we take. I don't subscribe to the idea that God always has just one right choice for each person.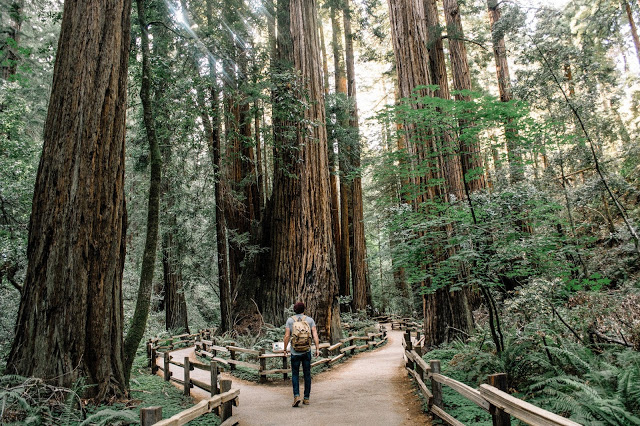 Many times He says, "You can choose path A or path B. Take your pick and enjoy the road!"
We had a good run. I loved the time I had at home with my kids (most of the time). Camilla might have really missed time with her baby sister if she'd been at school most of the day when Eva was a newborn. Or it might have been fine. I have a twinge of longing every now and then when Camilla and Adrian are at school. I wish we could just sit around and read together all day, but the truth is that's not what homeschooling actually looks like. It was hard sometimes. It was stressful. And ultimately I tried it and discovered that I was right.
I can't homeschool well and be a writer.
Don't worry! When push comes to shove, mothering comes before writing. But I also feel called to the page. In the early mornings, when the sunlight just begins to edge itself over the horizon, when the characters dance their way from my fingertips, I know it deep in my soul. Nobody else can write these stories. I'm called to share them. I have to make space for that.
For now, this works for our family. We love the kids' school and we are so grateful to have an option we feel good about. So far I haven't been agonizing and second guessing myself. I'm choosing this path for this time with joy.