20 Feb

It's really happening!

I thought it was high time for an update! The book is out, more or less . . . March 1st was to be the official release date, but it is now on Amazon and available for order at Barnes and Noble. A few weeks ago I took part in a local author night at an area library. I got to read excerpts from my book and sign copies! I was so nervous ahead of time, but then the publisher arrived with a box full of copies of MY BOOK!!! Well, I was still a teensy bit nervous, but more excited than anything. Lee Sebastiani, from Avventura Press, introduced me and asked me a few questions about the book before I began reading. My parents brought me beautiful flowers and balloons–and a million friends showed up so that we actually sold all the copies we had! It was amazing, and surreal, and wonderful . . .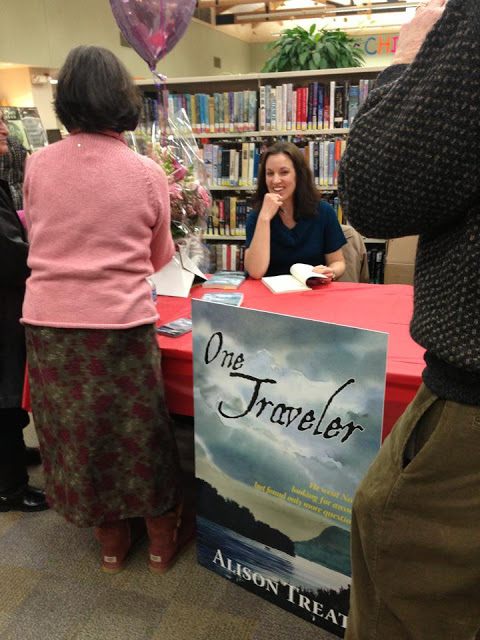 Photo Credit: Cindy Sebring
2013 is proving to be an interesting year . . . I will write about it all in time. I'm grateful to have a merciful Father leading me by the hand on this ever-shifting path.