12 Nov

An excerpt . . . for your reading pleasure.

Last week I finished reading through the interior of my book. The release date is probably going to be February-ish. And here is the cover!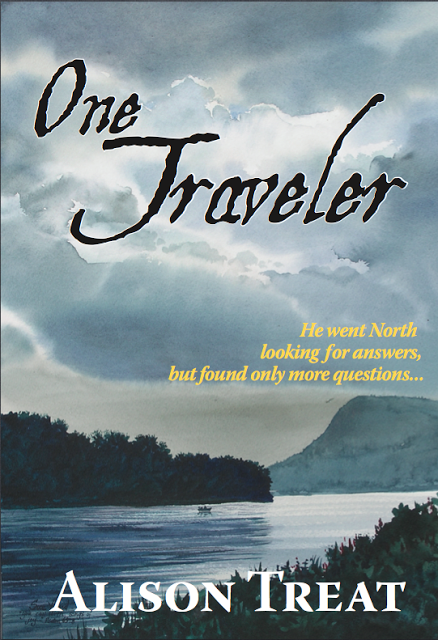 Aaaaahhhhhh!!!!! I'm super excited, can you tell? My dear friend and mentor, Sue Hand, painted the lovely painting on the cover. I am beyond thrilled that she is a part of this.
So, I decided that you might like to see an excerpt. But I am really nervous about this. You, dear readers, have heard about my book for so long. I just hope it lives up to your expectations. So please, let me know what you think.
From Chapter Five:
He was just getting up to pump himself a glass of cool water when he saw someone running down the road in his direction. He shielded his eyes from the sun and waited. The figure ran up and stopped in front of the porch. It was a black girl, not much younger than Sid. She stood still, gasping for breath.
"They's afta' me . . ." she panted. "A lady told me Ah cou' fine help here."
"Who's after you?" Sid asked.
The girl froze at the sound of Sidney's voice. "Ah mus' have de wrong house." She turned to go.
"No!" Sidney shouted. "Wait! You have the right house. I'll help you."
She looked at him distrustfully.
The girl bit her lip and shook her head.

Sid turned and called through the open door, "Rhoda! Come quick!"

The girl wrapped her arms around herself and looked down the road. "They be here any second, now!"

Rhoda came out onto the porch, wiping her hands on her apron.
"Land sakes!" she cried, when she saw the girl hugging herself, almost in tears. "Come on up here, girl."

"They's gonna catch me and send me back," the girl moaned as Rhoda led her into the house.

"No they ain't. Not if they got me to deal with." Rhoda turned back to Sidney before she went into the house. "You just set yourself down there and act as if nothing ever happen', you hear me?"
Her dark eyes flashed at him as she disappeared into the house with the girl. Sidney was surprised at how stern Rhoda could look. Her face was normally smooth and peaceful. He sat down and picked up the paper. He was on edge—waiting. It was only a moment before he heard horses coming down the road at a good pace. He looked up and saw some officers approaching on horseback. They slowed their horses to a trot and stopped in front of the house. Marshal Yost dismounted and came up the steps to the porch. Sid stood up to greet him.
"Can I help you, Marshal?" Sid asked.

"Maybe you can. Is your uncle at home?"

"No, sir. He'll be at the Mercantile 'til six."


"No, sir. She's over at the Holloway's place."

"All right," he grunted. "We're chasing a runaway slave. You seen her?"

"Hmmm . . ." Sid thought a moment. "Well, now that you mention it, I did see someone run by. They were going awfully fast, though. I didn't look up till she was almost gone. Can't be sure it was a darky, but she ran right on down the street, like the devil was chasing her."
"Must be her." Yost turned to his deputies. "Wilson, you go see if Mrs. Judson is at the Holloway's place. Harvey and I'll chase this rascal down."
Sidney sat down again and wiped the sweat from his brow. When the marshals had ridden out of sight in either direction, Rhoda came out on the porch and stood looking at him.
He glanced up at her and whispered, "Is she all right?"
"Yes. She's fine." She cleared her throat, crossing her arms under her full breasts. "Mr. Sidney, I didn't know what to do when I saw that girl. I didn't trust you as far as I could throw you. I just knew I couldn't leave the girl out here. But now . . . I heard what you said to those men."
"Oh." Sid looked down at the newspaper.

"You sure like to keep people guessing, don't you?"

Sid paused. "Maybe I just learn some things the hard way."