09 Aug

Anne's Graduation

I've been super busy and haven't had a chance to post for a while. So I'm finally going to put up some pictures from my sister Anne's graduation party, July 20th! Anne was homeschooled, so my parents held the actual ceremony at home just before the party.
Here she is, receiving her diploma.
With one of her best friends, Samantha.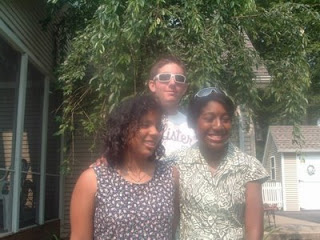 April and Anne with a mysterious stranger in the background.
(They had no idea Stephen sneaked into this picture!)
With Liz and Robin after the infamous "Warhead Contest"!