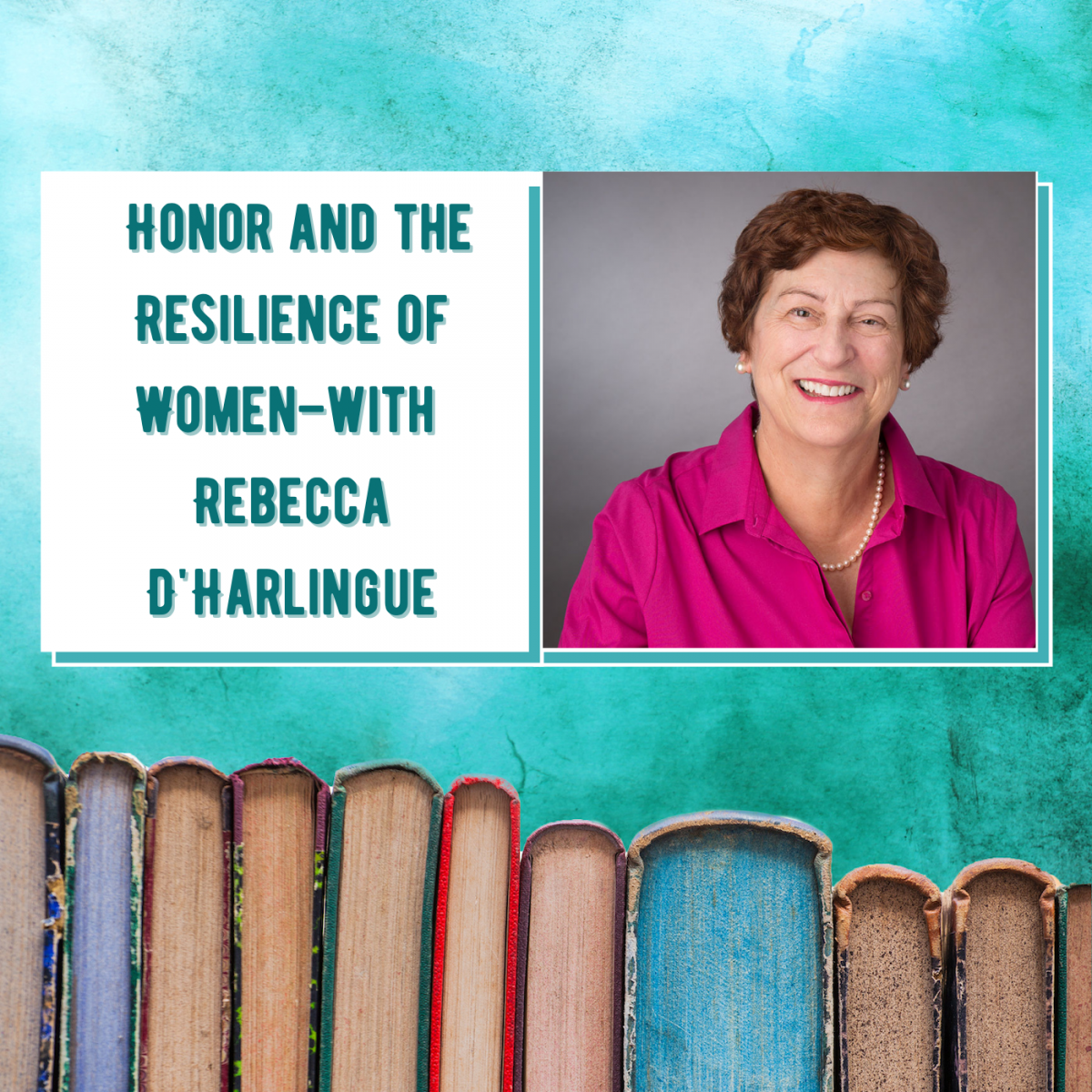 13 May

Honor and the Resilience of Women–with Rebecca D'Harlingue

Podcast: Play in new window | Download (Duration: 38:35 — 26.5MB)
Subscribe: Apple Podcasts | Spotify | Amazon Music | Android | Pandora | Stitcher | Blubrry | Podchaser | Email | RSS | More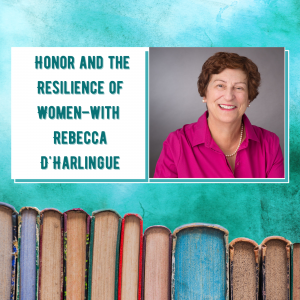 Rebecca D'Harlingue has studied Spanish literature, worked as a hospital administrator, and taught English as a Second Language to adults from all over the world. She shares her love of story both with preschoolers at a Head Start program and with the members of the book club she has belonged to for decades. She lives in Oakland, California with her husband, Arthur, where they are fortunate to frequently spend time with their children and grandchildren.
The discovery of family papers prompted her to explore the repercussions of family secrets in her debut novel, The Lines Between Us, which released last September. 
Here is the description of the novel:
Juliana, a sixteen-year-old girl, vanishes from Madrid in the year 1661. Her aunt, Ana, having heard of her niece's disappearance, frantically searches Juliana's room and comes across a diary. Having made some painful discoveries when she had found her deceased husband's journal, Ana is reluctant to invade another's private thoughts. Still, as she journeys to the south of Spain in the hope that Juliana has simply traveled there with her father, Ana begins to slowly read Juliana's diary. After a futile search for her niece in Seville, Ana finishes reading the entries, discovering the horrifying reason that Juliana has fled.
In 1992, Rachel is in the process of cleaning out her deceased mother's home and finds a packet of letters, along with a diary by a woman named Juliana, enclosed in an old quilt. Rachel has never heard her reserved mother talk about any such papers, and she feels betrayed at the perceived deception. Reading Juliana's words and the writings that had been hidden with them, Rachel begins to understand a centuries-old secret, the women who have preserved it, and what effect it had on her mother's life and on her own in turn.
Purchase The Lines Between Us on Amazon. (Affiliate)
Purchase The Lines Between Us on Bookshop. (Affiliate)
Also mentioned: The Weight of Ink by Rachel Kadish (Affiliate)
Visit Rebecca's Instagram, Facebook, and website.
Join the Historical Fiction: Unpacked Podcast Group on Facebook!
Be sure to visit my Instagram, Facebook, and website.
Disclosure: This post contains affiliate links. If you click them and make a purchase, you help support my work without paying any more for the product. Thank you for your support!