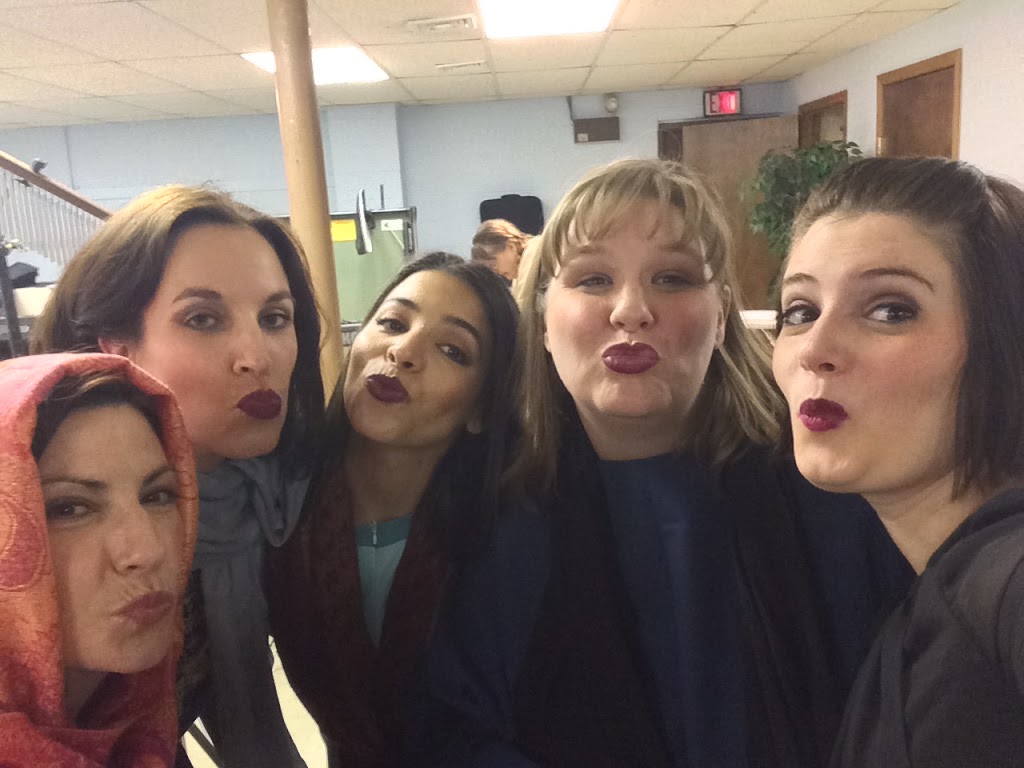 04 May

What I'm Into: The First Four Months of 2017

My first instinct is to apologize, but I'm not going to waste my breath. The truth is, most of you didn't notice my absence and that's completely okay. I stepped away from blogging for a bit to focus on my current work-in-progress and to assess the value of blogging in my life. If you've followed my blog for more than a year you probably realize this isn't the first time I've done this. I've come to the conclusion that blogging is worth the time and effort at this point. I'm making some changes to my online presence, though. Stay tuned.
What We've been reading . . .
I'll just share the highlights.
One Thousand Gifts
 by Ann Voskamp If you're into Ann Voskamp, I know what you're thinking. You're just reading One Thousand Gifts now? Well, not exactly. I started towards the end of 2012 and I finished at the very beginning of January this year. I LOVE the concept. The premise absolutely resonates with me. But Voskamp's poetic, mystical writing style rendered this book unappealing to me. I kept setting it aside. I like concise writing and that's not Voskamp, so the form got in the way of the content. But I eventually finished it and I'm glad I did. I needed this reminder to be grateful. I want to read Ann's new book also, but I'm not sure I want to spend four years on it!
The Girl on the Train
 by Paula Hawkins. I listened to the audio version of this. It was good, but it was also a little dark and frightening. And Todd was out of town, so it induced a bout of insomnia. But it was a riveting story! Also, I heard something about how many book titles from the last few years have the word "girl" in them. Lots. Go ahead. Google "books with girl in the title."
Very Married: Field Notes on Love and Fidelity
 by Katherine Willis Pershey My opinion on this book morphed while I was reading it. I didn't agree with all of Pershey's views and sometimes felt she was harping on issues that were completely off-topic, but in the end I found it to be a lovely book. It meshed the story of her marriage with stories of other marriages and an open and honest analysis of the idea of marriage. It's not a self-help book. For that, I will point you to Love and War by John Eldredge. But it is a rich volume and by the last chapter, I was cheering Pershey on as she stated, "In bearing witness to our flawed but faithful marriage, I—we—hope to point to the love of God, the work of the Holy Spirit, and the Christ whose grace is sufficient and whose power is made perfect in weakness." A thousand times, Yes! 
The Silver Chair
 and The Last Battle by C.S. Lewis. I can hardly believe we're finished reading The Chronicles of Narnia. I think The Last Battle may have been my favorite book of the series. It was a beautiful, heart-rending picture of end times. In tears, I told my children, "I hope this is exactly what it's like!" But I know that C.S. Lewis was a mere mortal and what he's experiencing now is even better than what he depicted in this book.
But here is my favorite part, just the same (spoilers):
Then Aslan turned to them and said:
"You do not yet look so happy as I mean you to be." 
Lucy said, "We're so afraid of being sent away, Aslan. And you have sent us back into our own world so often." 
"No fear of that, " said Aslan. "Have you not guessed?" 
Their hearts leaped and a wild hope rose within them. 
"There was a real railway accident," said Aslan softly. "Your father and mother and all of you are—as you used to call it in the Shadowlands—dead. The term is over: the holidays have begun. The dream is ended: this is the morning."
I don't know about you, but I'm looking forward to the morning.
What I've Been Watching . . .
We finished Lost. I don't have time or space in this post to completely unpack my thoughts on the series. Initially I was disappointed in the finale. After I digested it a little bit, I was less disappointed. I also read this article and found it very helpful. I will say that I think the writers got lazy and left a lot of holes in the plot. I'm disappointed in the last few seasons. But I loved the characters and the premise. It is what it is, I guess.
I've been watching Gilmore Girls, too. Someday I'll write a whole post about this series, including the special Netflix episodes released in November.
Things I loved in the month of April . . .
Being part of the Easter play at our church. 
Here are some backstage shots:
In full stage makeup, thanks to my friend Gabriela. That night I washed my face,
put my nose ring back in and said to myself, "There you are again!"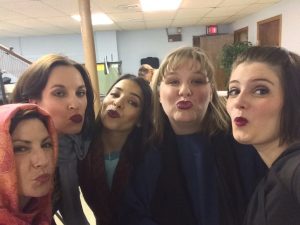 We all said we hated duck faces, and then proceeded to make them for this selfie.
Photo Credit: Sarah Jayne
Visiting Kristina for the first time in almost eight years!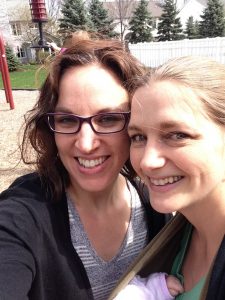 Celebrating my niece's 18th birthday!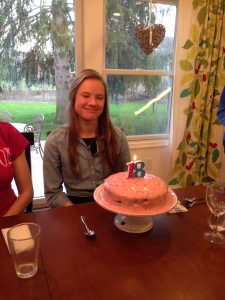 Easter Sunday at my brother's house in Michigan.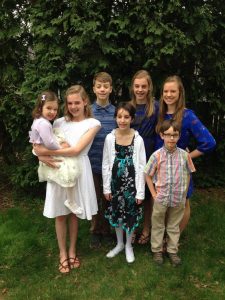 Adrian's volcano at school!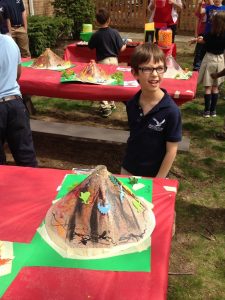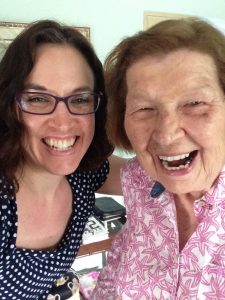 Nothing like a selfie with your favorite great aunt!

Disclosure: This post contains affiliate links. If you click them and make a purchase, you help support my work without paying any more for the product. Thank you for your support!