04 Aug

What I'm Into: July 2015

It's been way too long. I've had my

reasons

excuses for staying away, but now I'm back! I thought the best way to catch you all up on the Life of Treats would be to link up to "What I'm Into" with

Leigh Kramer

again. I promise (kind of) to go into more detail about some of this in the next week or so. Deal?
What I've been reading:
I've moved on from
The Hunger Games
trilogy. I read all three books in the spring and I'm looking forward to the release of the last movie, but it isn't consuming me as it did when I was in the process of reading the story. That's a good thing. I have my own life to live and many stories to tell. Still, you have to hand it to Suzanne Collins for creating such an enthralling series.
In July, I read
Anne of Green Gables
by L.M. Montgomery aloud to the kids and Todd. More on that below . . .
I loved it. I hated it. Now I must read a happy book. Not one about Nazi Germany. Maybe that sounds shallow, but go read The Book Thief and you'll understand. It is agonizing. I need to read a book about rainbows and unicorns. Or . . .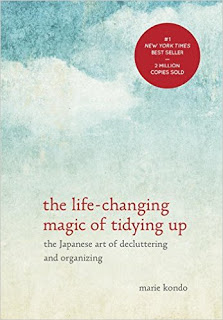 Organizing! Some people find that uplifting. I just started reading
The Life-Changing Magic of Tidying Up
. There's been so much buzz about this book, I finally decided to see what it was all about. My best understanding thus far is that the author, Marie Kondo, is an organizing expert who claims that if you put your whole house in order in one fell swoop, the results will be so dramatic you'll be motivated to keep it that way. Her method is to "tidy efficiently, all at once, as quickly as possible." It makes sense, and organizing
is
fun for me, so I was gearing up mentally, wondering how much time I needed to set aside for this overhaul of my entire home.
Then I read this in the book: "'quickly' means about half a year."
My thoughts: "Half a year of concentrated effort on tidying up? What the what?"
I don't mean to be a party pooper, but clearly she doesn't have children. At this point, I'm 80% skeptical, 15% hopeful, and 5% reminding myself that an orderly home isn't the answer to all of life's problems. I had high hopes and I will keep reading, but I feel a little let down because there's no way I can concentrateon purging my home for the next. six. months.
Perhaps Kondo will redeem herself and I will find a way to make it work. I hope so.
The kids and I listened to
A Wrinkle in Time
. I love that book. It never gets old. It's so raw and real, in a sci-fi kind of way. And I love the Listening Library version read by the author, Madeleine L'Engle. We borrowed it from our local library and I don't know if it's available to purchase anywhere. L'Engle was the best, but
this version
, read by Hope Davis, sounds like a good one as well.
Where we've been going:
July was our month for traveling! We took twelve days and made a huge northeastern trek. It was wonderful! Exhausting, yes, but well worth it. Our first stop was the Boston area. Some dear friends moved there two years ago and it was so good to reconnect with them. Haven is seven months older than Camilla. The girls lived close to each other for the first five years of their lives, so it's great to see that they still have fun together.
We also did some Boston sight-seeing while we were in the area. We learned about the Boston Tea Party in our Classical Co-op this past year, so I thought the kids should throw some tea into Boston Harbor themselves!
Next, we went to Acadia National Park in Maine. It was beautiful! I don't even know how to describe it. We did a tough hike up Cadillac Mountain. We went tide pooling. We discovered that, although we love camping, five days is our limit (at least with a 22-month old and no showers on site).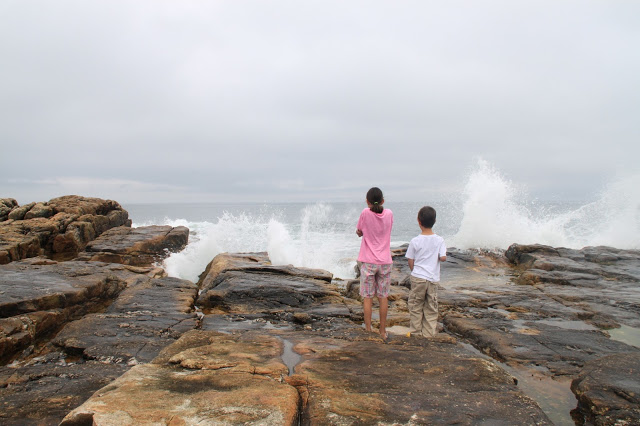 And for that reason, we were happy to move on to . . .
Prince Edward Island! We got to relax in a lovely little cottage with a full kitchen and bathroom. Yay! Let me just pat myself on the back here and say that I planned that well. I'm not sure what would have happened had we tried to camp in PEI after camping in Acadia. Having a cottage was a life-saver, allowing everyone to catch up on their sleep! (And bathing!)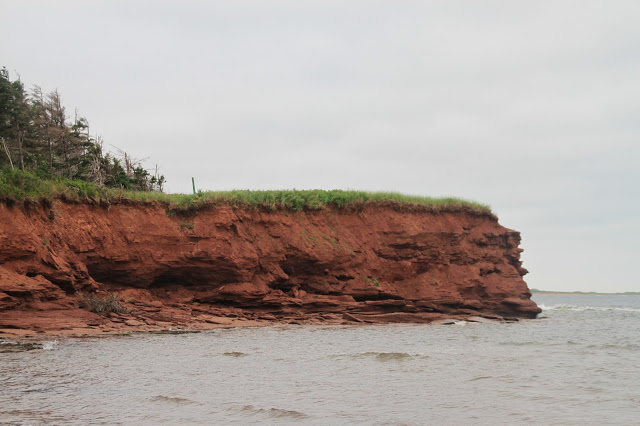 PEI is famous for its red cliffs.
We did some Anne of Green Gables touristy stuff and it was fun, especially since we were reading the book on the trip. I learned a lot about L.M. Montgomery. She inspires me. She wrote beautifully, even in her journals. And, like so many other talented creatives, she had her demons as well.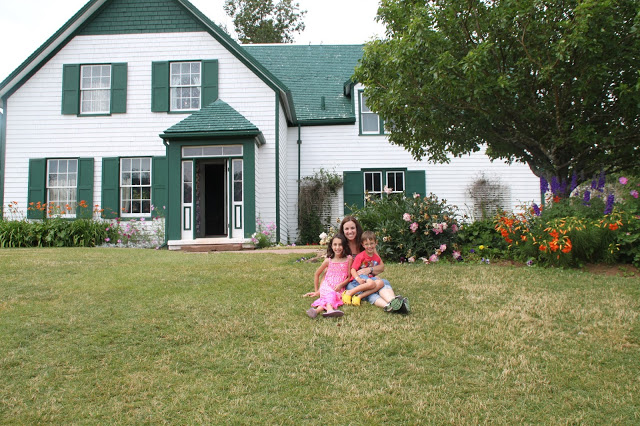 Green Gables
Anne Shirley aside, it was also good just to relax on this beautiful island. To be disconnected from the internet and even phones for the most part. To chat with some of the locals and experience another part of the world. I think the kids' best afternoon was spent at the cottage itself, reading books and playing with toys that were new to them.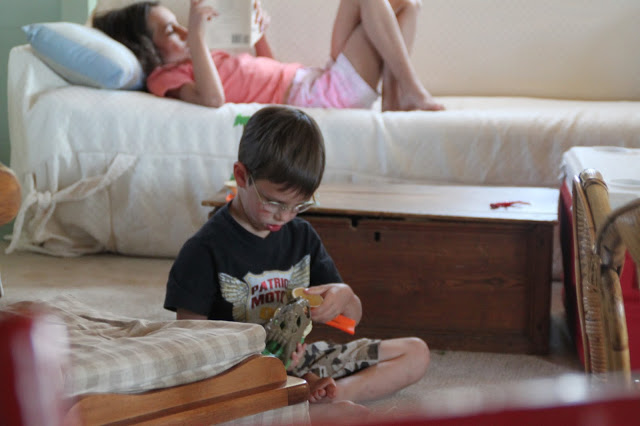 What else we've been up to:
We'd been home about a week and a half before we launched into a completely new experience. Saturday we brought home an adorable nine-week-old black Labradoodle! His name is Caspian and we love him!
I've never had a dog before! We're determined to do our best with the training and raising of this precious fellow. It's certainly a lot of work, but I'm trusting that putting in the time now will pay off as he grows up to be a faithful friend for many years to come.