06 May

What I'm Into–April 2015

Spring is finally here in Northeastern Pennsylvania. I was beginning to wonder if it would ever come. I think that happens to me every year—at least when we've had a long, cold winter. It's been so good to get outside this past month in the sunshine and green grass. There are even some flowers blooming!
What I've been reading:
I finished
A TreeGrows in Brooklyn
. It was a beautiful book. Not a quick read for me, but full of rich, weighty words that touched my soul. I have to share this passage, close to the end. As I read it, my eyes filled with tears. This is exactly the way a big sister would want her little brother to say good-bye to her. Before she goes away to college. Before she gets married. At the end of the long childhood years they've weathered together:
". . . Monday, I have to go to school. And while I'm there, you'll be getting on that Wolverine train for Michigan. There'll be no chance to say good-bye to you alone. So I'll say good-bye now."
"I'll be home for Christmas, Neeley."
"But it won't be the same."
"I know." He waited. Francie extended her right hand. He pushed her hand aside, put his arms around her and kissed her on the cheek. Francie clung to him and started to cry. He pushed her away.
"Gee, girls make me sick," he said. "Always so mushy." But his voice was ragged as though he, too, was going to cry.
Isn't that just beautiful? In college, I had a professor who would read a passage he especially admired and say to us, "If I wrote those words, I could die happy." I guess that sums up how I feel about this book.
The kids and I read
StrawberryGirl
. When I started it, I thought the Florida backwoods dialect was going to be annoying, but it wasn't. It was fun. So much so, that sometimes I slipped into the rhythm of their speech without thinking about it. Okay, I only did that once, but still . . .
I'm almost embarrassed to admit this to the world. (Because, you know, the whole world reads my blog!) I got sucked into
The Hunger Games
this month. A few years ago, I thought about reading the books but talked myself out of it because people told me I would find them too disturbing. They were still on my "someday" list, though. A couple weeks ago, Todd and I were looking for a movie to watch on
Netflix
. Have I mentioned my dissatisfaction with the movies available for streaming via Netflix? They have some great TV series available, but the movies are limited and sometimes I miss our old one-dvd-at-a-time plan because there were so many good movies available that way. Anyway, the second
Hunger Games
movie was available—
Catching Fire
. I wasn't thrilled with starting the series with the second movie, but Todd was eager to watch it, so I gave in. And now I'm hooked. I loved the dystopian future perspective. Well, I shouldn't say I loved it. It was brutal, but I found it so creative–and important. Todd keeps teasing me that I'm going to get into
Twilight
next and I keep disdainfully saying that
Hunger Games
is not like
Twilight
. (I haven't read
Twilight
or seen any of the
Twilight
movies, though, so I can't really judge them.) After seeing
Catching Fire
, I went on to read
The Hunger Games
(the first book) in approximately 33 hours. On Friday, I rented the movie from Redbox and discovered that I had ruined the movie by reading the book. After we watched it, I ranted to Todd that the book was
so. much. better.
Now I just have to clear 48 hours in my schedule before I crack the spine of the second book. I can't wait to find out what happens to Katniss and Peeta! Oh, and Gale, too. Please excuse my enthusiasm . . .
Other happenings from April:
We had a wonderful Easter, celebrating our risen Savior. I don't think I've blogged much about it, but we have a new pastor at church now—and a new worship team. Todd is super-stoked to play drums with some very talented musicians. It's not an exaggeration to say that they rocked out for Jesus on Easter Sunday! Also, my kids looked adorable!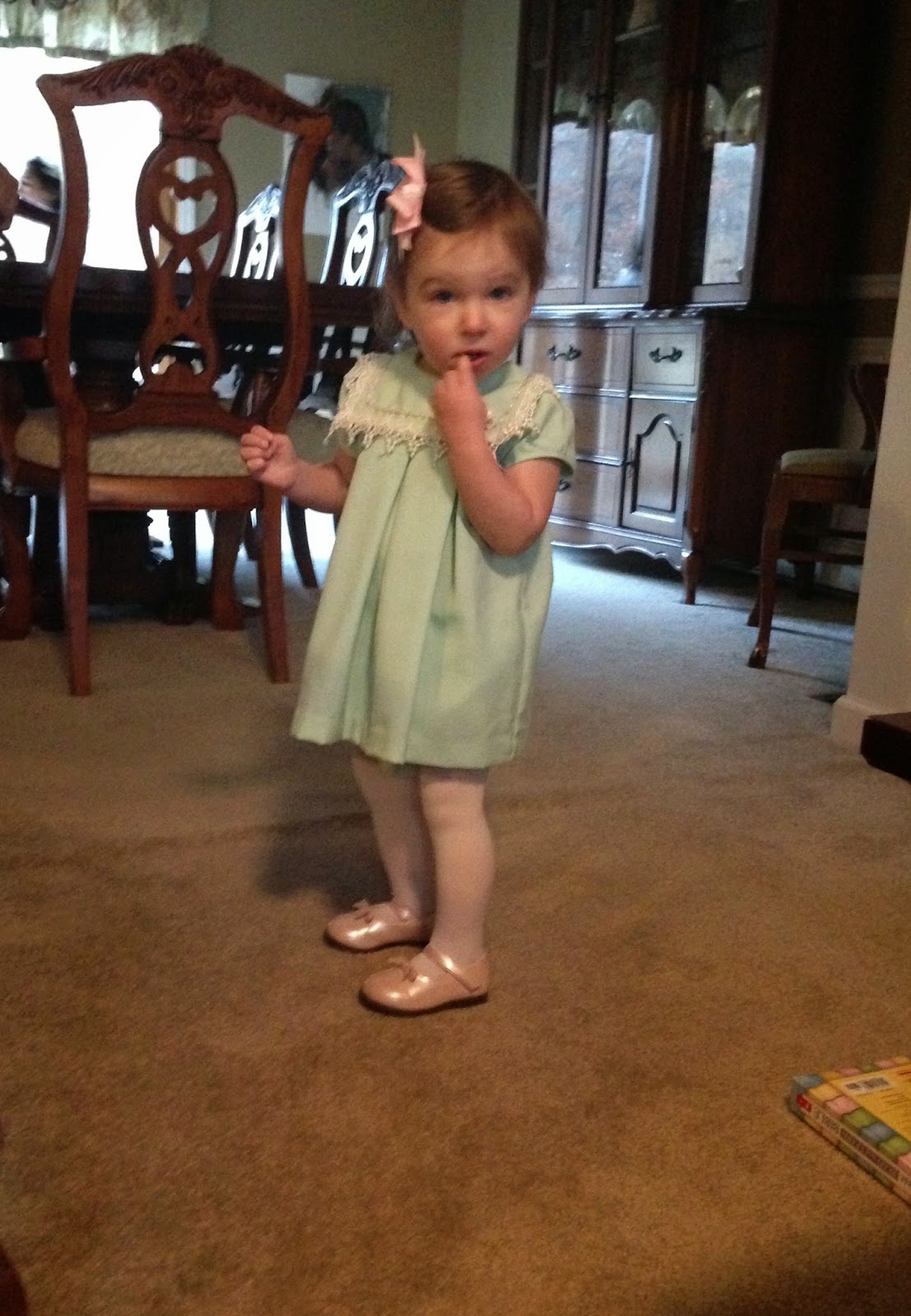 I helped host a baby shower for a friend at church. It was a blessing to celebrate this new little life as we look forward to her baby's birth.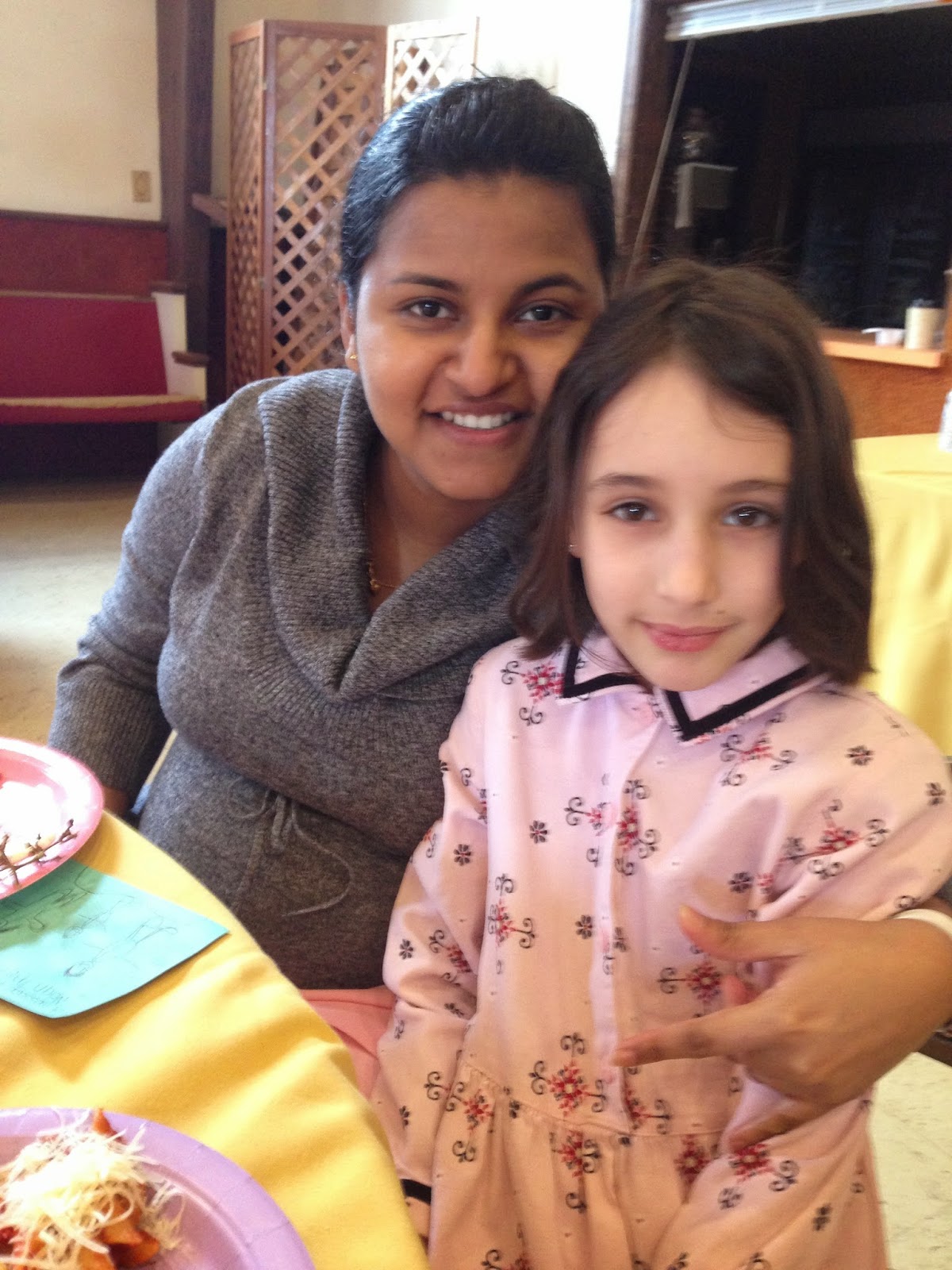 Camilla with the mother-to-be!
We took the kids to Philadelphia for a field trip with some other families from our homeschool co-op. It was so cool! We toured Independence Hall and saw the Liberty Bell. I loved seeing Ben Franklin's old stomping grounds. You know, history is my thing. I thinkthe kids learned a lot too, but they were mostly happy to hang out with their friends.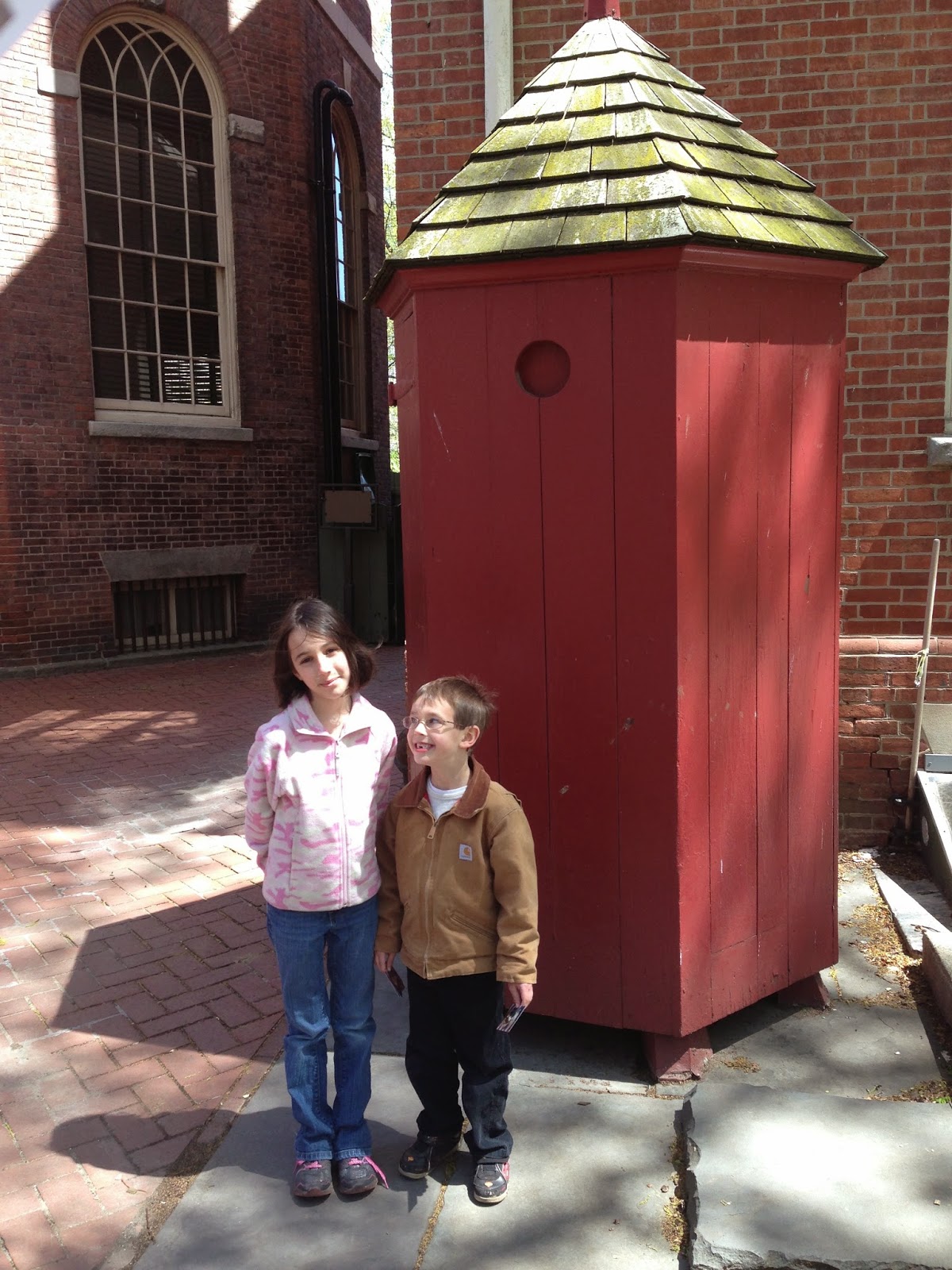 The two big kids by a guard house at Independence Hall.
And one thing from early May:
I can't write a post without sharing some super-exciting news! Early Monday morning, I was honored to be present for the birth of this sweet baby girl!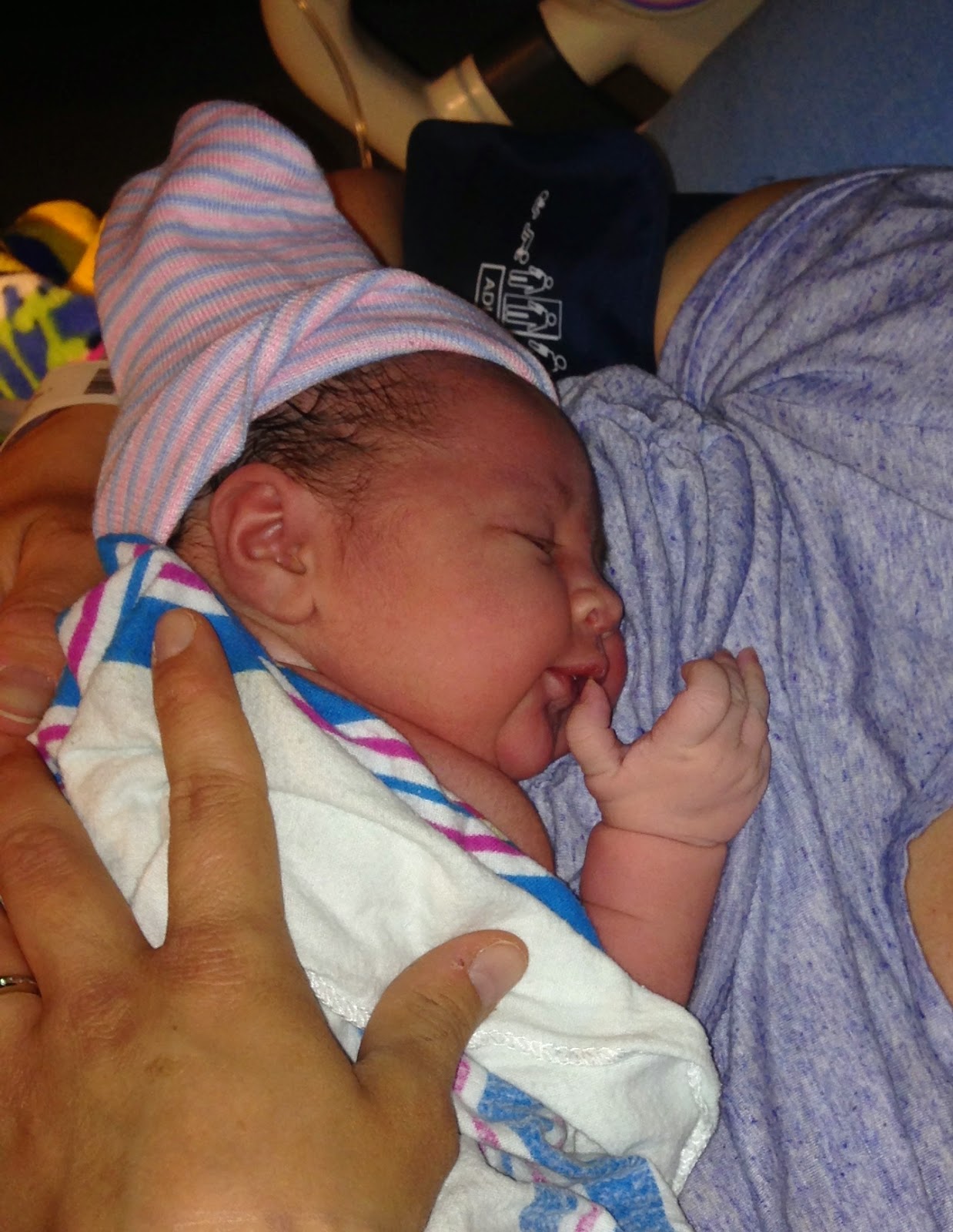 My dear friend, Susie, asked me to support her during labor (along with her husband and some awesome nurses). The only other births I've attended have been those of my own children. While those were sacred experiences in themselves, now I can say with more conviction that the birthing room is Holy. I felt so blessed to be part of the team of people cheering Susie on as she worked with the Creator to bring forth life. This woman has proven herself a rockstar mom for the fifth time!
I've often wondered what my passion for natural childbirth might lead to in the future. I've toyed with the ideas of being a Bradley Method Instructor or perhaps a Doula. Witnessing birth was so amazing, I just might pursue something like that in the future, when the kids are a little older.
For now, my plate–and my heart–is full. I'm looking forward to the rest of May. Let the renewal and healing of spring continue!