30 Jan

So, how's your book doing? Or, This is NOT a response to Amy Glass.

A couple weeks ago, a rather misguided woman wrote a

blogpost

that went viral. (Please don't click on that link. It's already had enough hits!) I only (finally) heard about this post last week and I'm already sick of thinking about it and reading responses to it. So I won't write another one. It doesn't really seem to warrant one. In this case, I agree with Matt Walsh's

response

. Which means I (and you) don't owe anyone a response. I won't add to Amy Glass's online success by giving her any more time on my blog than she deserves. I just wanted to preface my own thoughts with this disclaimer so you know I am fully aware that there are people in the world who think having a family and writing about it is a worthless endeavor. At least when compared to hiking the Himalayas.

But I don't think it's worthless. And neither do you or you wouldn't be reading this. Now please follow my warped train of thought as I consider briefly how Amy Glass defines success . . . and move quickly along to how I define success.

There's a question I've heard this past year.

"How is your book doing?"

It's a good question. I get it all the time.

Last May I had a book signing at a wonderful local shop called Cloe & Company. The owner took a chance on me and hosted an author as her artist during the town's monthly Art Walk. I'll never forget a group of men who stopped in that night. One of them asked me how my book was selling. I said it was doing okay and somehow my response was too pessimistic for him. He tried to tell me that I needed to give out a better vibe. I told him the book itself is fantastic (and it is). Well-written. Exciting! A real page-turner!

Too late. He had gotten the wrong "vibe" from me and wouldn't buy the book.

Was I supposed to lie about my sales? Good Morning America has not called me yet, people!

Although I thought he was presumptuous, I gleaned what I could from the meeting and tried to have a more positive outlook.

That was a bit more difficult after an agent at the

MontroseChristian Writers Conference

told me how many copies you have to sell in order to consider a book successful. The number was so terrible I blocked it out. All I remember is that the first 500 copies are assumed to have been sold to "friends and family." That was not a great week.

A few months ago, I was blessed with a visit from my friend

Judy

. If you read about my little stint at

Allume

last year, you know who she is. She asked "the question," too. But then we got to talk about what success really means.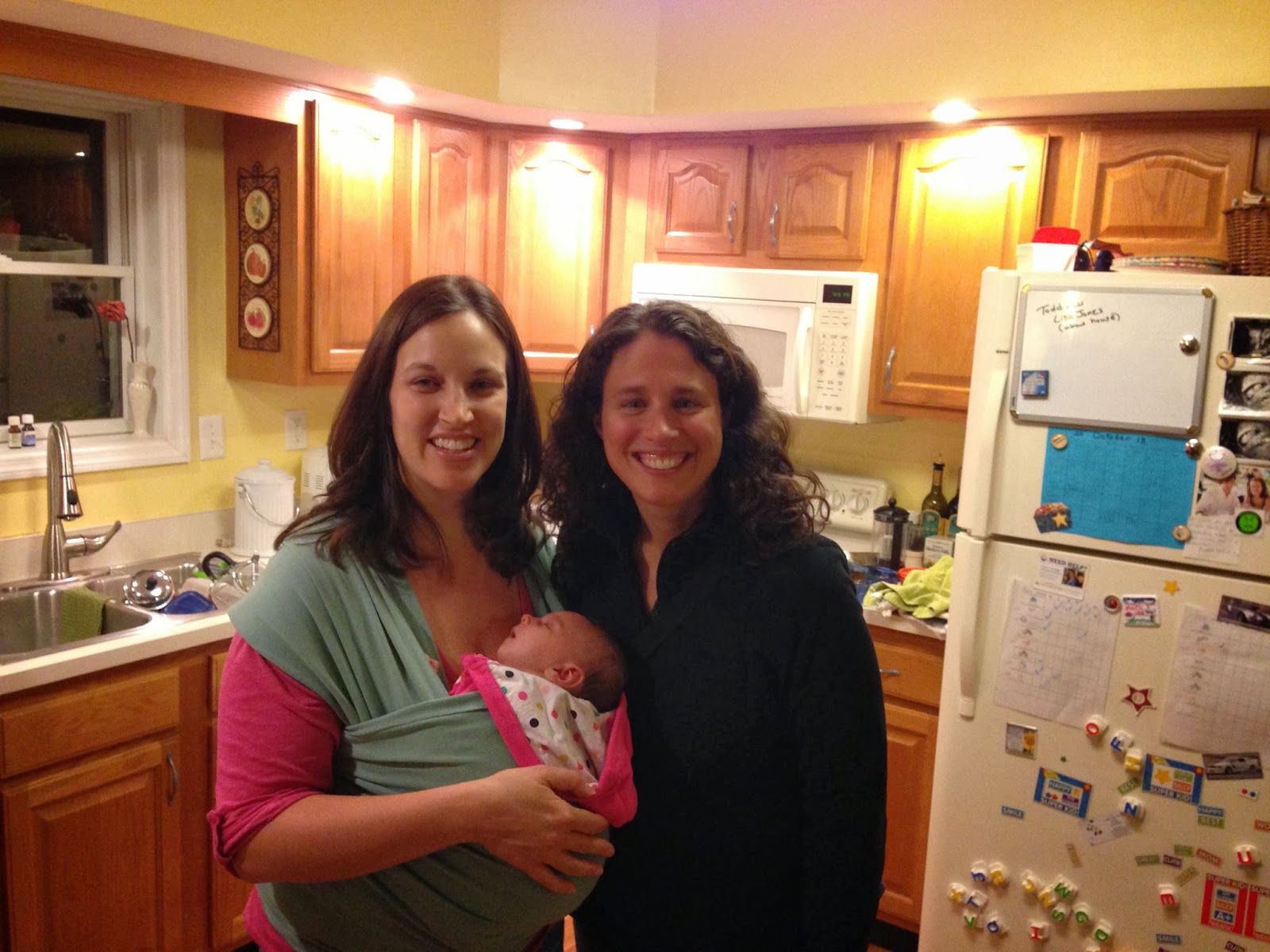 Alison, Judy, and Eva (in the Moby) in October
(By the way, my hair was great then! Drat this postpartum thinning of the locks!)
Here's the thing. I wrote a book. It's a
really
good book. I believe in this book so completely that I am proud to have my name attached to it. Writing
One Traveler
is one of the things I was called to do.
The fact that it is published and people have actually read it is icing! Some of the readers are people I don't even know personally. The feedback I've received from my readers has been overwhelmingly positive. A lot of them tell me they couldn't put the book down. To me, that is the mark of a good book. I've even made a little bit of money from the book.
So writing a good book, one that people enjoy. Is this success? For me, it's part of a successful life. I don't have to be famous. I just need to do what I've been called to do. Having people read it, enjoy it, be touched by it, maybe even inspired a little bit. That's success.
But that success is worth nothing if I don't also follow His call in the rest of my life. The call to put my husband and kids ahead of myself. The call I've been feeling to live a slower life. To let go of obligation, of expectation, of guilt, of caring what other human beings think of me. The call to accept who I am and where I am and my limitations. To receive grace from Him and to give it to myself. To be okay when everybody isn't happy with Alison.
It's a tough call. But walking in this grace is what will ultimately allow me to live a successful life. When I get to the end, I don't want people to stand up and say what a great writer I was. I want to have followed the call of God on my life.
Who cares if everybody says, "Who's she?"
As long as the only One who matters says, "Well done!"