28 May

Hatteras Island Adventures

We just got back from the Outer Banks where Todd, Camilla, and I had a much-needed time of togetherness and relaxation. We spent a weekend with Todd's sister in Jacksonville, NC, and then headed on to the town of Avon for a week. The day of our travels was windy, cold, and rainy. We had the most exciting ferry ride I've ever experienced. The big waves tossed the ferry around so much Camilla was rocked to sleep! Our first day in Avon wasn't much calmer . . .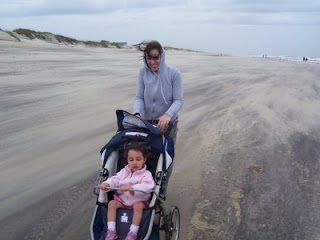 But the skies soon cleared and the air slowly warmed up.
Here we are at Hatteras Light.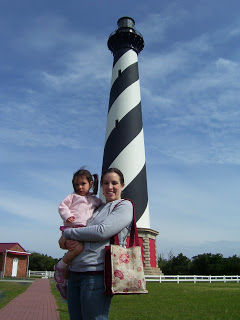 Camilla and Daddy kayaking on Pamlico Sound.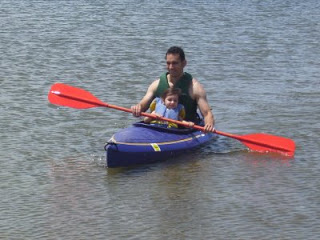 Camilla collected sea shells, Daddy went windsurfing, and Mommy got to read and walk on the beach, so all was well.
Camilla wanted to go out in the big waves, but we held her back.
Even after that first cold, windy day, Camilla still wanted to go back to the beach every morning. She loved finding sea shells and sand crabs, running around in the sand, and making friends with anyone close to her age. When we got home, Todd asked her which house she liked better, the beach house or our house. She said, "Two houses!" Todd told her, "We don't have enough money for two houses, but maybe when Mommy publishes her book . . . or maybe when you grow up you'll be famous and you can buy us all a beach house."
Camilla paused and then said, "That would be silly, Daddy!"
Out of the mouths of babes.